Chrissy Teigen Fangirls Bey's Grammys Performance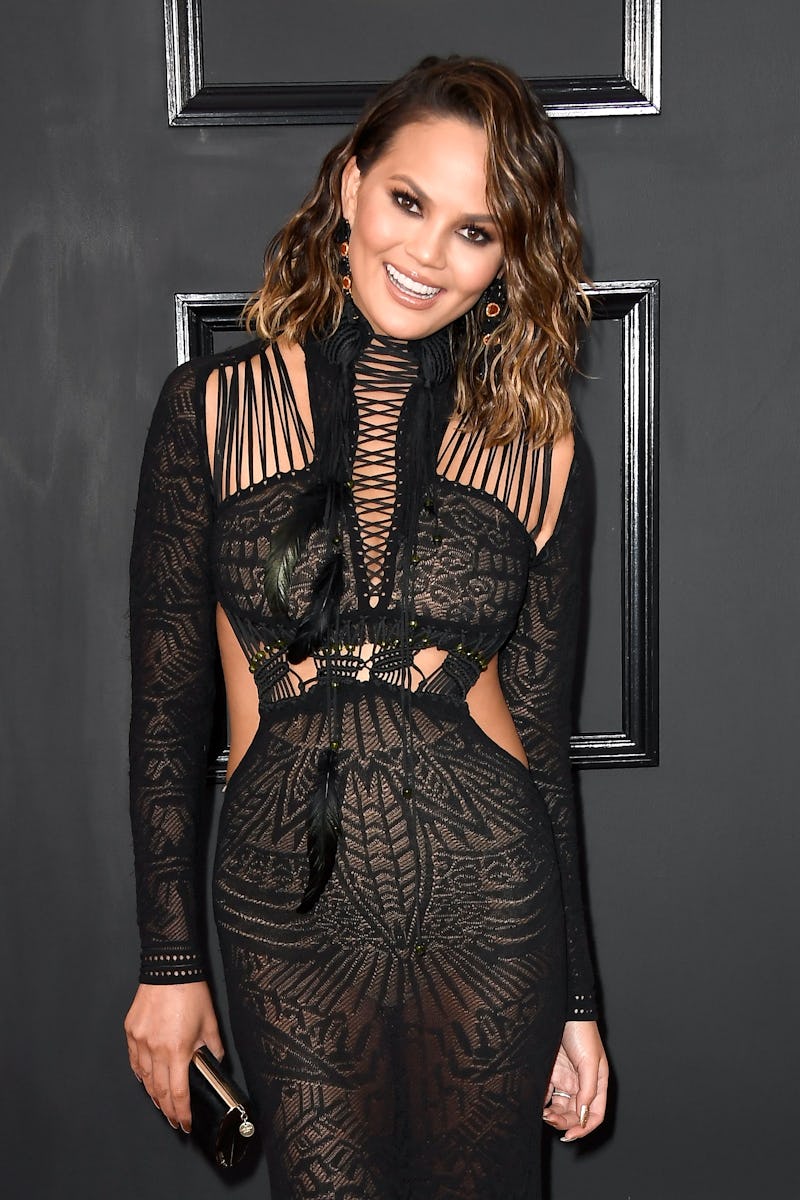 Frazer Harrison/Getty Images Entertainment/Getty Images
Chrissy Teigen is one of the most relatable celebrities out of there, mainly because of the way that she gives no f*cks. And, when she does give one, it's pretty epic. Like, the way Teigen reacted to Beyoncé's Grammys performance was so relatable, because she was basically dying and wasn't too afraid to look cool to mention it. In fact, she basically started fangirling everyone's queen, and, quite honestly, she said exactly what we were all thinking about the performance. Which was that, you know, it completely slayed, and many of us aren't even sure we're alive anymore.
OK, so that might be a bit of an exaggeration. But you have to admit that your mind was blown by Beyoncé. Even her pared down performances still have a way of making major statements, and everything from her dress to her speech to her choice of songs to her choice of background dancers — and their dresses — says something major. Plus, it was just such an epic spectacle that you might be wondering what you were doing with your life before you saw it. For a night, it took us away from Trump's America and into a world where Queen Bey was lighting up a stage again.
Enter Teigen and her totally relatable tweets.
Guys, she's crying. I'm crying. We were all crying, whether there were genuine tears rolling down our faces or if it was our souls that were crying as they lifted from our body and into a Beyoncé heaven.
If you somehow need more reasons to follow Teigen on Twitter, then know that she's a queen at saying exactly what we were all thinking. And who doesn't want to read our own thoughts coming from the words of someone who's, like, 10 times cooler than us?