If You're Still Not Over The DeMario Drama On 'Bach', That's OK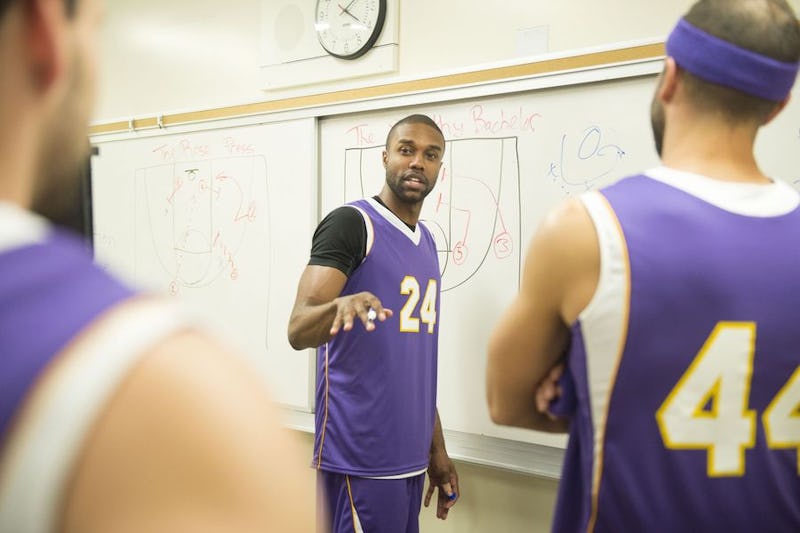 ABC/Michael Yada
I am still not over the most recent episode of The Bachelorette. (And I may have watched it more than once.) The DeMario incident was just so ridiculous, I am at the point where I am either talking about it or waiting for someone to bring it up. Thankfully, I'm not the only one who feels this way since Bustle's Will You Accept This Podcast? broke down the DeMario drama on The Bachelorette's second episode.
I will never get over DeMario asking Rachel, "Who's this?" when he spotted his ex-girlfriend after the basketball group date. Rachel used her attorney acumen to handle the situation and gather information from both sides before ultimately deciding to kick DeMario off the show. Like the podcast episode title puts it, DeMario got lawyered.
I couldn't keep my eyes off the screen and if you're anything like me then you'll want to listen to Bustle's Senior Entertainment Editor, Kelsea Stahler; Romper Senior News and Entertainment Editor, Allison Piwowarski; and Associate Entertainment Editor Lia Beck talk all things DeMario, as well as the other important aspects of Episode 2. For instance, the annoying feud between Whaboom and the aspiring drummer. When are these two getting eliminated? Hopefully soon.
Annoying characters and awkward talks aside, there were also some great date moments with Rachel and her two front-runners in my eyes, Dean and Peter. This season is off to a great start and if you need more Bachelorette talk to tide you over until the next episode airs, check out the latest episode of Will You Accept This Podcast?.