'American Horror Story' Wouldn't Be The Same Without This Regular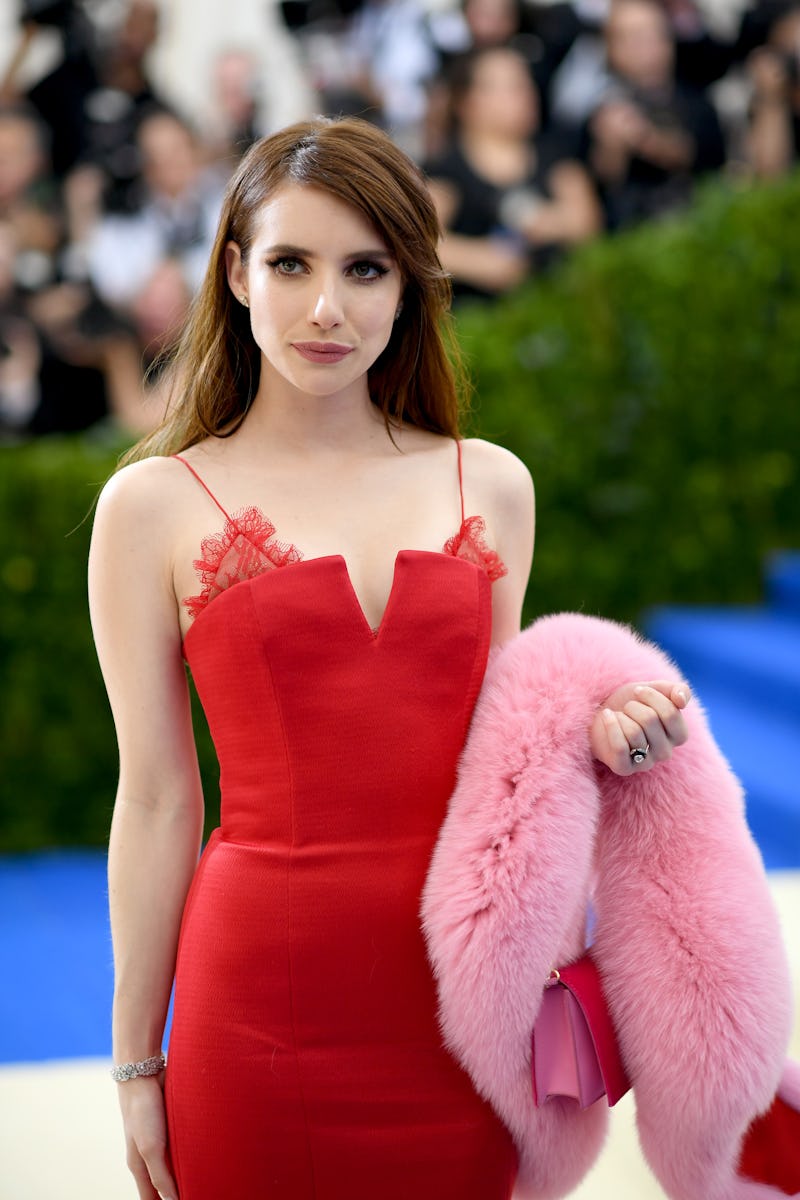 Dimitrios Kambouris/Getty Images Entertainment/Getty Images
Surprise, b*tch. The actor who played Madison Montgomery is finally back in the American Horror Story universe. As Ryan Murphy revealed on Instagram on Tuesday, Emma Roberts will be in AHS: Cult, the forthcoming election-themed installment of the horror miniseries. To paraphrase Chanel Oberlin, Roberts' return to the franchise feels about as right as a Trenta, no-foam, five shot, half-caf, no foam, Pumpkin Spice Latte, with no foam at 210 degrees. So right, and so overdue. One might go so far as to say it's as overdue as Twisty the Clown's visage is horrifying (nope, still not over that guy).
Yes, Roberts was quite busy working on Murphy's other horror anthology series (miss you so much, Scream Queens), so it's not like she's been gone-gone. But AHS has just hasn't felt the same without her snarly one-liners or her pitch-perfect eye rolls. There's something so special about her return to the AHS universe, and this news feels like a hug. A sneering, wicked, and glamorous hug that could ether you with even the slightest of side-eyes. The best kind of hug.
Roberts last graced AHS when she played a con artist called Maggie Esmerelda in Freak Show, and before that, she was in, of course, AHS: Coven. And AHS: Coven gave us, of course, Madison Montgomery. And Madison Montgomery is, of course, one of the most iconic AHS characters of all time. And thankfully, Queen Emma will saunter back into the AHS universe once again.
Here's Roberts on set...
... Lookin' dressed. To. Kill.
Yes, Queen Emma. Anything for you.