You Can Help Emma Watson Find Her Lost Ring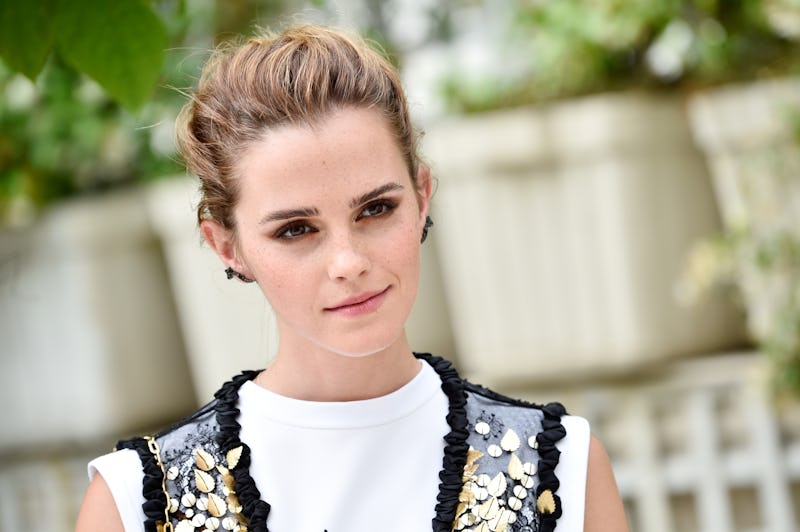 Pascal Le Segretain/Getty Images Entertainment/Getty Images
If you had a network of millions of fans, wouldn't you like to incur their help every once in a while? Emma Watson asked fans for help finding a lost ring in a heartfelt post shared with her 34 million Facebook followers — apparently, the ring in question was left behind in a safe at the Mandarin Oriental Spa on Sunday, July 16, along with two other rings. Watson left the spa without her, and when she called back to retrieve it later, it was gone.
The reason Watson enlisted her massive fan base to help her search for her lost ring is actually pretty sweet — apparently, it had heaps of sentimental value. "Were these just any rings I could accept this, but one of the them was a gift from my Mum," explained Watson on Facebook, "She bought it the day after I was born and wore it for 18 years, never taking it off, and then gave it to me for my 18th birthday. I wear this ring everyday, it is my most meaningful and special possession." The ring itself is simple and understated, but the story behind it is quite touching — what a sweet, meaningful gift from her mother! Read Watson's full statement below:
Watson also shared the post with her not-insignificant 25 million followers on Twitter.
Hopefully, with Watson's legion of fans on the case, the ring will be found soon. And hopefully, things won't get too messy with the Mandarin Oriental Spa — because even if they did more than simply misplace the rings, chances are they're no match for the sheer willpower of Harry Potter superfans.
No word on whether or not the ring has been found yet, but you know millions of eagle-eyed fans are on the case.