Facebook Launches Brand-New Feature, Messenger Day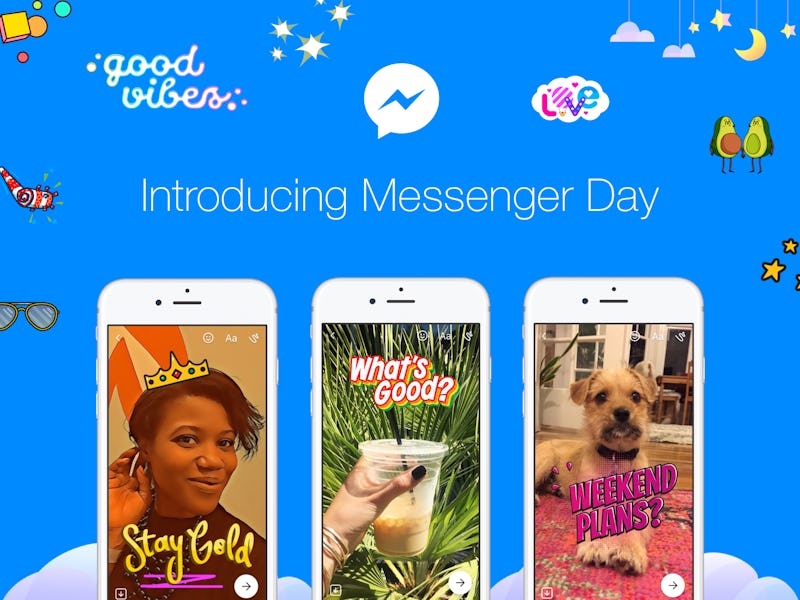 Facebook
As if the release of Instagram's stories didn't have enough setback for basically being Snapchat, there's more. Much more. Like, Facebook's very own Messenger is now giving it a go. That's right: Messenger officially launched Messenger Day, a story element now attached to their app. Facebook users can now take videos and images right from the app, add stickers and text, then either send to an exclusive group of people or added to a general "Day" story.
Messenger Day has been in the works for quite a while now, too, and has actually been through a test run in Poland, where people engaged with the new stories feature right in their Messenger app. On Mar. 9, Facebook released the new stories feature worldwide both on Android and iOS. According to the press release, features for this Messenger Day include:
Easy access to the camera within the messenger app.
Over 5,000 frames, stickers, and special effects to customize stories.
The option of choosing your audience, or simply posting it to your "Day."
Controlling who to share your Day with.
So, go on and give it a test run — it's just another cool feature making an already useful app even more useful for connecting with friends and family.