Halsey Wore A Bra To The Billboard Music Awards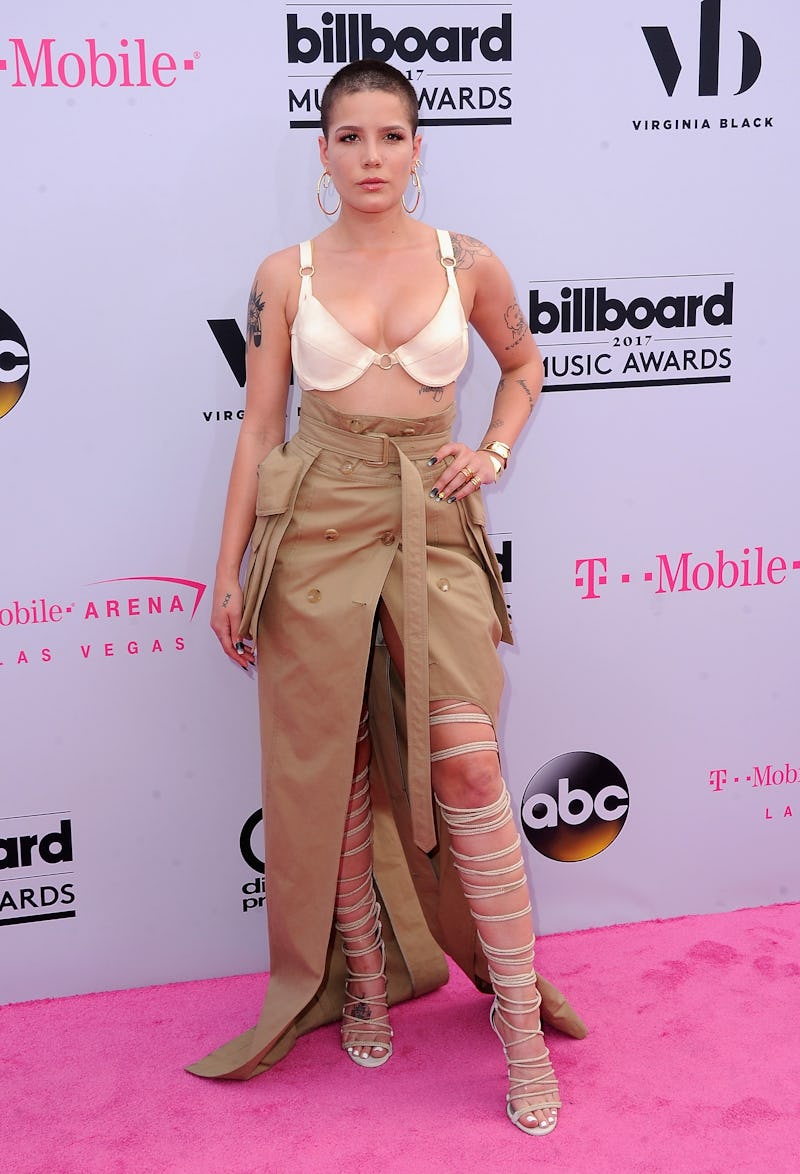 Jon Kopaloff/FilmMagic/Getty Images
When it comes to the Billboard Music Awards, there really is no dress code. Every singer is given free range to make their statement, and this singer did not disappoint. Halsey wore a bra to the Billboard Music Awards, looking as fabulous as ever. She combined her personal style with modern trends to make for one memorable outfit. It doesn't get much better than this, people.
Halsey is nominated seven times this year for the hit 'Closer' with the Chainsmokers. So if you didn't get a great view of her outfit on the red carpet, there's a good chance that you'll be able to see it again. The outfit definitely deserves a closer look too. There were so many details that made this look work so well. From her edgy accessories to her knee-high heels, this singer can do no wrong.
I love that Halsey can bring edge to any outfit. She has the ability to combine a tons of different styles to make for one on-trend look. Name another person that can combine strappy, knee-high heels, a bra, and cargo skirt as well as Halsey. I'll wait. If all that isn't already enough, Halsey will also be hitting the stage to perform with the Chainsmokers this year. So gear up for another stunning style moment, because this is only the beginning.
'90s meets modern trends in the best way possible.