Roger Moore Was Battling Cancer For A Second Time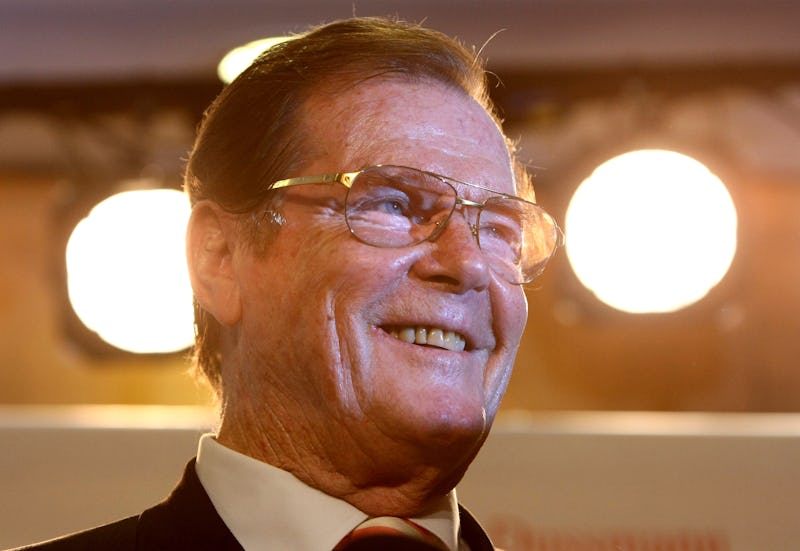 Sean Gallup/Getty Images Entertainment/Getty Images
It's a sad day for James Bond fans everywhere. On Tuesday, Sir Roger Moore passed away at the age of 89. He sadly died from cancer, as his family revealed in a statement they released through Moore's own Twitter account. "It is with a heavy heart that we must announce our loving father Sir Roger Moore has passed away today after a short but brave battle with cancer," his children wrote, noting that "the love with which he was surrounded in his final days was so great it cannot be quantified in words alone."
Although the type of cancer that took Moore's life was not shared by his children, this wasn't the first time the former 007 dealt with the disease. In 1993, Moore was diagnosed with prostate cancer, according to ABC News, and had his prostate removed. The actor said that the experience changed his perspective about life. "I suppose I thought about life and what was going on in mine, and I took some hefty decisions," he said in an interview with the Evening Standard in 2003.
In an interview with NPR in 2014, Moore said that he wasn't afraid of death: "It isn't the end," he said. He viewed the afterlife as "going into the next room." He said, "It's a room that the rest of us can't get into because we don't have the key. But when we do get the key, we'll go in there and we'll see one another again, in some shape or form, or whatever."
Moore is survived by his wife, Kristina, and his three children, Deborah, Geoffrey, and Christian. His private funeral will be in Monaco, where his spirit can drink martinis (shaken, not stirred) at the Monte Carlo Casino forever.