16 People Share The One Thing They Do To Combat Dating Anxiety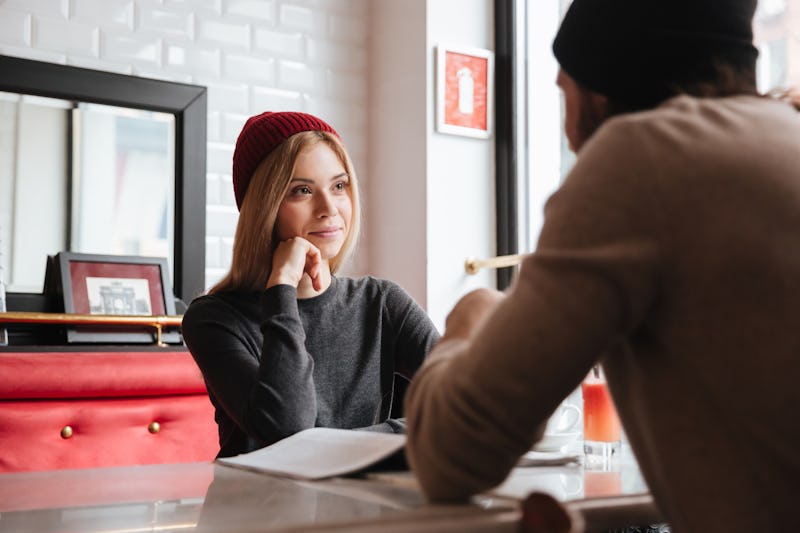 Drobot Dean/Fotolia
I suffer from Generalized Anxiety Disorder, and dating is my greatest trigger. Dating brings up my deepest insecurities and my darkest moments of failure and rejection. I have been ghosted. I have been stood up. I have been strung along. I have had my heart broken. I have felt the gnawing feeling that I'll never find a partner, that I'm not good enough, that I'm not worthy of true love. I've experienced the excruciatingly unbearable moments of an awkward first date. The chaos of my mind matches the chaos of the vast, unpredictable world of dating. "The number one thing that seems to cause dating anxiety the most is the pressure of meeting expectations, whether it's theirs or their dates'," Certified Matchmaker Marissa Ventura tells Bustle. "People think way too much into first dates as if it were a trip down the aisle!"
Ventura says that if you experience dating anxiety, these thoughts may be running through your head.
Will they be attracted to me?
Will I be attracted to them?
What do I talk about?
This has to work out, I'm at the age where I need to settle down and have kids.
What happens if it doesn't work out? I'll never meet someone.
What if I get so nervous and clam up? They'll never want to go out again.
Is it too soon to ask if they wants kids and marriage? I hope that my parents would like them. My mom is begging for grandkids.
Did I plan a good first date?
Do I kiss? Make a move?
The end of the night is always so awkward, how should I end it?
I deal with my dating anxiety through mindfulness. I remind myself that I attract the energy that I exude. When I love myself, I attract people who love me and appreciate me. I tune into my feelings and my fears, but I refuse to let them hinder me from living my life. I can't control how my partner acts or how the night will turn out, but I am ultimately responsible for how I let it affect my mood and my mindset.
If you're looking for more ways to deal with dating anxiety, here are how 16 people cope.