How To Keep A Healthy Glow All Year Long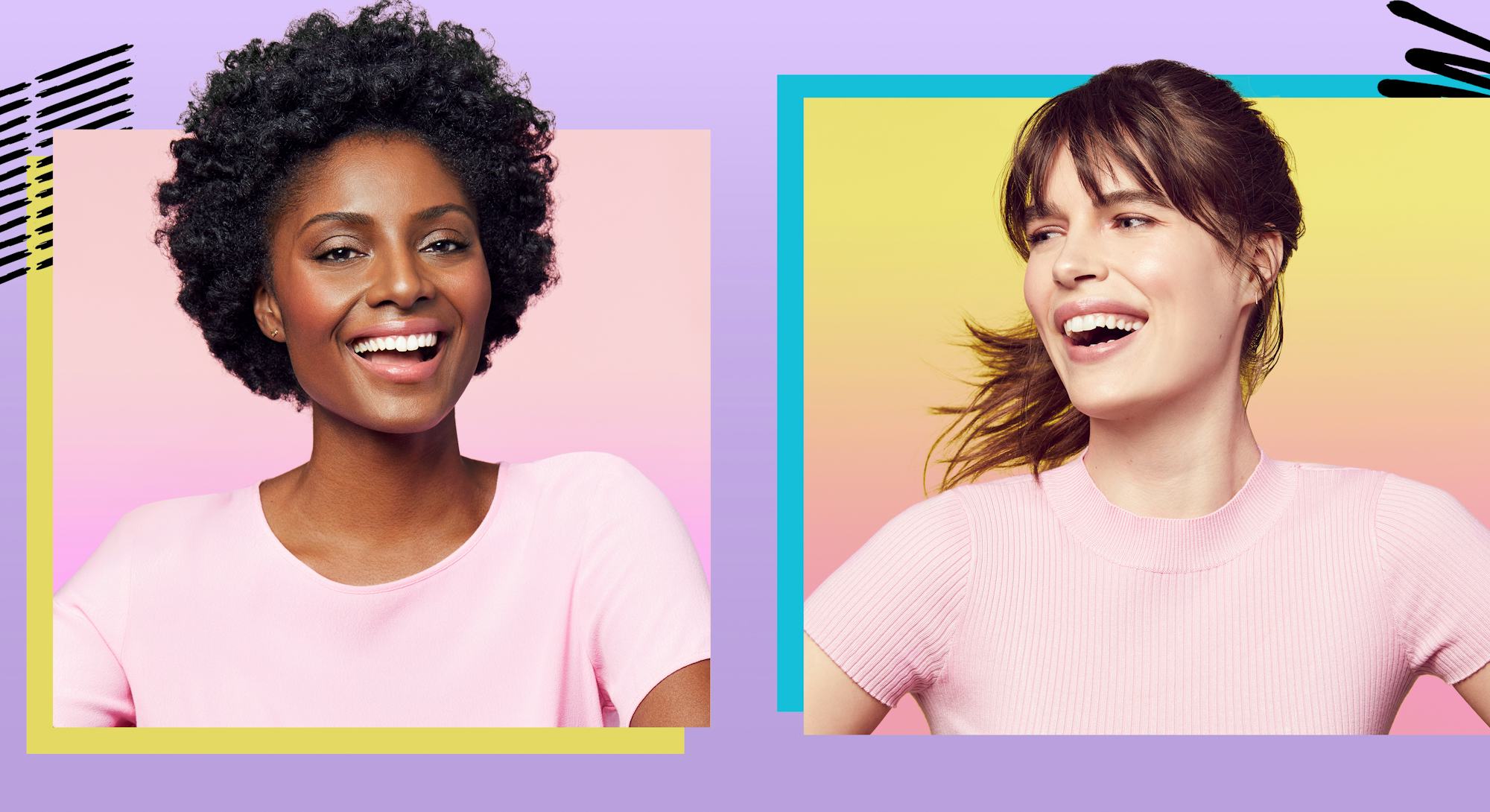 If you made a resolution for the new year, join the club. And if you already can't recall what, exactly, that resolution was...well, you're only human. It's not like you can just snap your fingers and suddenly turn into an early bird, or a gym rat, or an amateur financial wizard. (If only!) What you can do, however, is pick a resolution that's not only packed with benefits but that's also easy to keep. For example, if you've been longing for a more radiant glow (and who hasn't?), consider making your 2018 promise to yourself all about healthier-looking skin. Your complexion will benefit from a newfound rosy, dewiness, and you'll benefit from taking on a resolution you can actually stick to all year.
Here's the secret: Glowing skin isn't hard to get as long as you have the right tips and skin-care products. Once you create a good routine, it's pretty easy to maintain it year-round. We've partnered with First Aid Beauty to bring you everything you need to keep your skin fresh and radiant through the rest of the year and beyond.
Here are five smart tricks and tweaks to get your glow on 365, 24/7.
If your calendar is always packed — and you don't exactly have time for a 15-step skin care routine — you need a moisturizer that offers serious benefits. As its name suggests, Hello FAB's Coconut Water Cream contains coconut water, which provides immediate hydration and nourishment to your skin. Plus, it's lightweight enough to layer with other products. A great moisturizer will give your skin the support it needs to keep up with your busy schedule.
Whenever the temperature drops, you'll want to opt for more moisturizing makeup formulas — but you'll also want those formulas to last. Start your routine with a primer to help keep everything locked in place and long lasting. Hello FAB Coconut Skin Smoothie Priming Moisturizer has both goals covered. It does the usual primer duties, like blurring imperfections with reflective micro-pearls and creating a smooth base for foundation, but it also nourishes and fortifies skin with coconut water and quinoa protein. Your move, winter!
Not that fruits and veggies need any more accolades (we get it, kale, you're awesome), but a diet packed with vitamins and minerals really does help in maintaining a healthy glow. The easiest way to hit on all the key nutrients is to always eat a variety of colorful, whole foods (jelly beans sadly don't count).
It may seem impossible to sneak in extra time for your skin, but trust me: A good face mask is time well-spent, especially if you want to keep that glow going. Three times a week, apply a layer of Hello FAB Ginger & Turmeric Vitamin C Jelly Mask, and leave it on for a relaxing ten minutes. The ginger and turmeric in the formula calm and restore skin, while vitamin C helps keep it looking bright. It's basically a therapy sesh for your face.
Going to sleep at a regular time — and before, say, midnight — can seem impossible. But consistent sleep is key to keeping your circadian rhythm, aka your internal clock, on track. When it's out of sync, your skin is more susceptible to dryness, dullness, and fine lines. (Thanks, but no thanks.) Try setting a bedtime alarm to get a full night's rest, and reap some real benefits.
Once you see how bright and dewy your skin is, you'll never be tempted to quit your regimen.
Easiest resolution ever.
This post is sponsored by First Aid Beauty.
Images: Nick Eucker; Makeup: Ashleigh Ciucci; Hair: Akihisa Yamaguchi; Art Director: Bry Crasch/Bustle; Editor: Irma Elezovic/Bustle; Senior Editor: Lexi Novak/Bustle; Production: Lucy Haller & Nancy Valev/Bustle.