How To Manage The Holidays If You Are Grieving The Loss Of A Loved One, According To Experts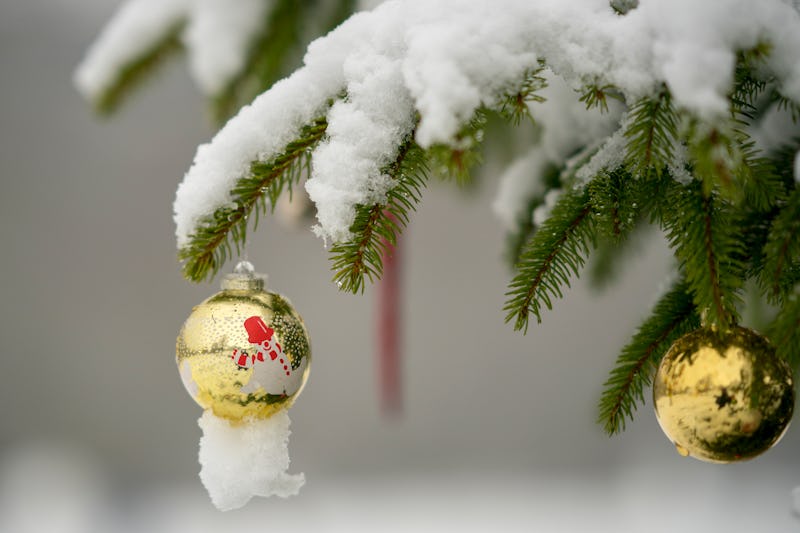 Christopher Furlong/Getty Images News/Getty Images
The holidays can be a complicated time of year. While they're often a season to spend time with friends and family, if you've lost a close family member, the holidays can be hard to navigate. Family parties, traditions, and memories can all feel especially significant after loss, but also overwhelmingly sad. Loss means that life as we knew it won't be the same, and old family customs might become painful with the absence of your loved one. Since grief has its ups and downs, it can help to know what to do during the holidays after you've lost a close family member.
"There is no question that holidays are typically exceedingly hard for those of us who have lost loved ones," clinical psychologist Deborah Offner, PhD, tells Bustle via email. "The first holiday without a loved one is, needless to say, particularly difficult and painful, but we should not be surprised — nor self-critical — if holidays are also hard years after a loss. While time can heal, sometimes there is no way around missing your loved one all the more intensely at holiday time."
The holiday season can be one of the most difficult times of year if you're grieving, notes Verywell Health. You might be feeling more accepting of your loss during the rest of the year, but then feel a resurgence of grief during the holidays. This is totally normal, because holidays tend to magnify any loss that you might be dealing with. There's really nothing like a holiday to remind you of how much you miss someone.
"Accept that you are grieving, and cut yourself some slack. If a large family gathering only makes your loss more poignant — perhaps with not enough positive stuff to balance it — consider skipping it and doing something else," suggests Dr. Offner.
If you're grieving during the holidays, it's important to allow for that process — no matter what it looks like, notes Harvard Health. Here are five ways to cope during the holidays if you've lost someone close to you.