American Apparel Is Having A Huge Sale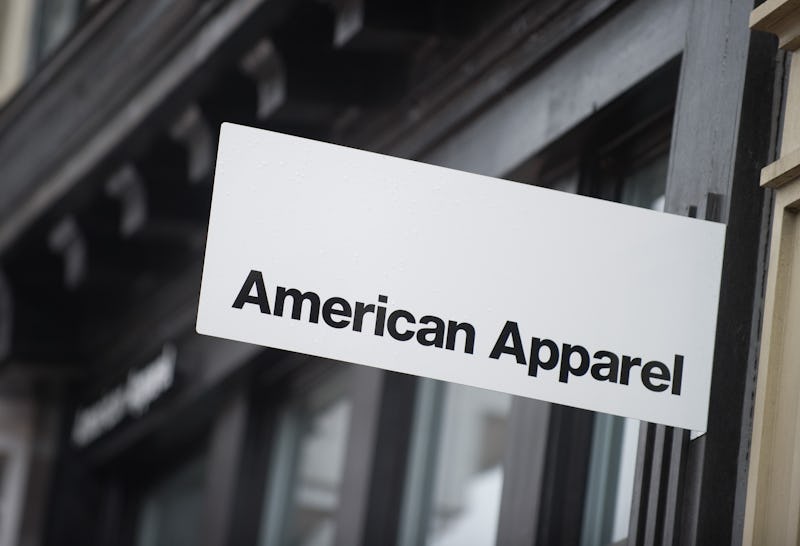 SAUL LOEB/AFP/Getty Images
It's the end of an era. As was first reported last week, American Apparel is closing its retail locations. That means one less store selling leggings and crop tops, but there's a small bright side for shoppers: major discounts. While they're not officially pegging it to the stores shuttering, American Apparel is having a huge 40 percent off sale. Here's how to get in on the deal before it's too late.
American Apparel has made headlines frequently over the past few years. The store had been under scrutiny due to sexual harassment claims against founder Dov Charney and highly provocative advertisements, before being bought out by Gildan Activewear for $88 million earlier this year and announcing they would be closing all brick-and-mortar stores.
What does that mean for you? Well, for one thing, major savings. According to the site, they're hosting a 40 percent off sale both in-store and online. All you have to do is enter the code TAKE40 before you check out, if you're shopping over the web. There is no ending date listed on the site, but it does say on that all sales are final.
Everything from leggings and crop tops to dresses and accessories are up for grabs. The sale brings bodysuits down to under $20 and shoes as low as $6.
There's no telling how long the sale will be on, so I'd head over there as soon as possible if you want to stock up on any American Apparel staples.