The Last Instant Save Winner On 'The Voice' Is A Surprise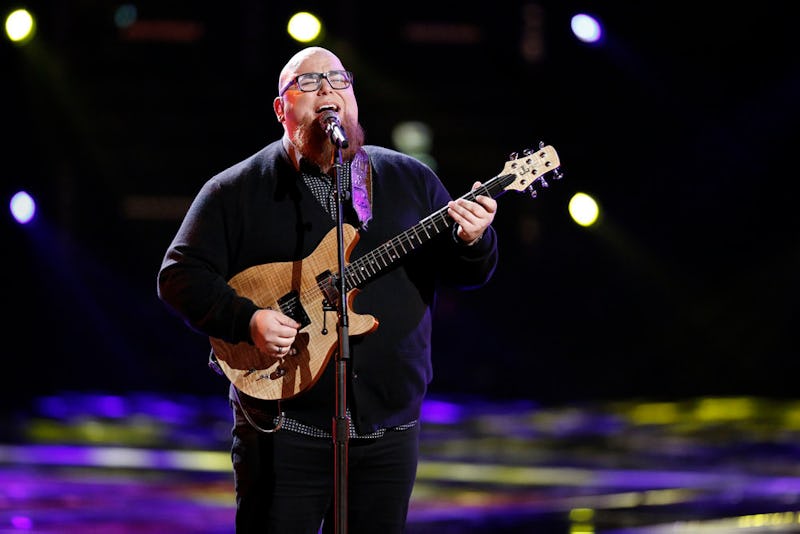 Tyler Golden/NBC
At last, we've come to the penultimate week of The Voice Season 12 and with it, we've watched the last Instant Save round of the season, too. This one was an absolute nail-biter because it was between three of the best that Season 12 had to offer: Jesse Larson, Hunter Plake, and Brennley Brown. In the end, after three amazing final performances from these singers, Jesse Larson won the semifinals Instant Save. He will find himself competing for top honors for Season 12 during the final episodes in just a few days.
Tonight's Instant Save round was absolutely nerve-wracking, especially if you've been following the entirety of Season 12 quite closely. If so, you'd know that each of the three artists in this semifinals Instant Save competition has turned in consistently top-notch performances. Plake and Brown have arguably risen to the top of the pack each week, but Larson has been a reliably wonderful singer, too. Carving out a niche in the line-up with his soulful covers and, more often than not, finding a way to whip out his guitar to show us his skills, Larson's been working hard for his well-earned spot in The Voice Season 12 final four.
For his Instant Save, Larson chose to the doleful country ballad "Tennessee Whiskey" by Chris Stapleton. Bringing out his trusty guitar for one of the most important performances of his run on The Voice, he yet again poured his heart out for us all while he stood and sang on the Voice stage. Letting the notes fly out of him, sounding both melancholy and hopeful, and really leaning into the urgency of the song (perhaps as a way to telegraph how badly he wanted to win), Larson swung for the Instant Save fences.
In the end, he nudged out both Plake and Brown — formidable Instant Save opponents — to win the most important round of The Voice. Larson gets to breathe easy for now; next week is a whole 'nother story.