The Truth About Seann Walsh's Future On 'Strictly' May Surprise You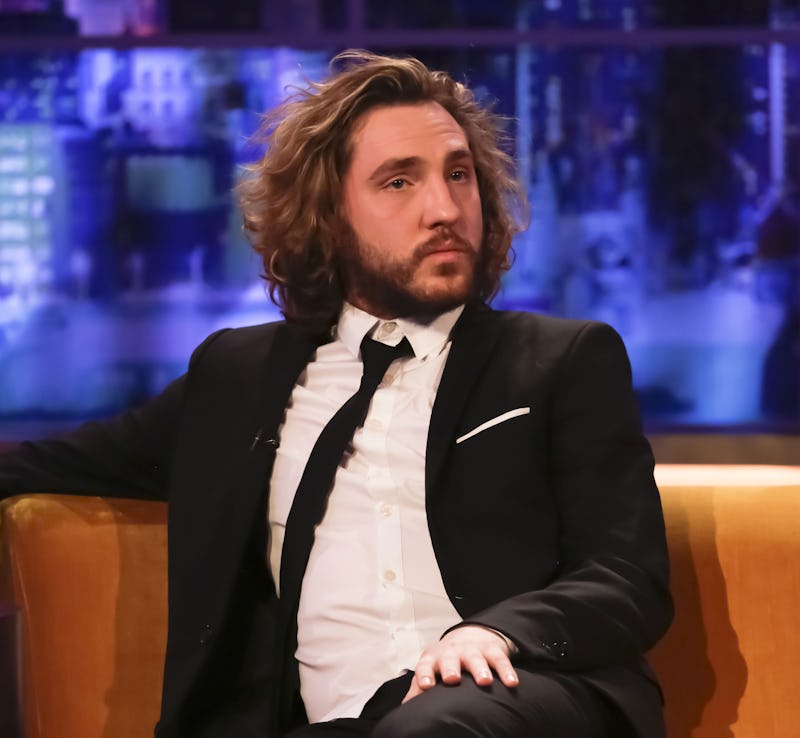 Brian J Ritchie/Shutterstock
Strictly Come Dancing's Seann Walsh and Katya Jones have been at the centre of a media storm ever since they were photographed kissing on a night out last weekend. She is of course married to fellow Strictly pro Neil Jones, meanwhile, he was in a five-year relationship with Rebecca Humphries — but they have now split. Although Walsh and Jones have publicly apologised, there have been calls for the pair to leave Strictly, but will they? Is Seann Walsh quitting Strictly Come Dancing? I decided to reach out to a representative for the show to find out.
A spokesperson tells me that on the contrary to what people are expecting, neither Walsh or Jones will be quitting. In fact, the pair will be returning to perform the Charleston. However, there is no official statement for Walsh and Jones' actions, just their apologies.
Both, Walsh and Jones took to their social media pages to apologies to fans of Strictly Come Dancing for their behaviour. In a tweet to her 53.3k followers, Jones wrote: "I'm so sorry about any offence or hurt I may have caused with my actions. I wasn't thinking and it was a one off mistake after some drinks. I love my husband and we are very happy together, this is not a reflection on our relationship."
Mirroring her statement, Walsh tweeted: "In light of the story in today's newspaper I would like to offer my sincere apologies for my actions. This is no excuse but it was a one-off drunken mistake which I am truly sorry for."
However, despite their efforts to take responsibility, both Walsh and Jones have faced intense scrutiny from TV critics and fans which calls into question how much of a future the dancing couple may have on the show. BBC presenter, Nicky Campbell spoke out on the 5 live Breakfast show, speculating whether the pair will leave the show. He said: "It's difficult for Katya Jones and Seann Walsh. It's difficult for Strictly, given what he is alleged to have said. I wonder if they will make it by lunchtime. I wonder if a line will not be drawn."
However, despite the backlash, the couple has also received some more supportive messages. While people are acknowledging how upset both of their partners must be feeling, there have been tweets which state that the pair should not lose their jobs over what happened.
Yep, it appears as though the nation is divided. Even on Good Morning Britain on Tuesday, presenters Susanna Reid and Piers Morgan couldn't agree on what should happen next. While she argued that what Walsh and Jones did was "unpleasant", Morgan hit back: "I feel like I've got to defend Seann because he wasn't married, she was."
Whatever your opinion on the matter (and it does seem as though a lot of people have a lot to say), Walsh and Jones have decided to remain in the competition. That's final. However, while they're still in the competition for now, will they still be here this time next week? That's up to the public, and we'll be finding out after this Sunday's elimination.