Starbucks' Pumpkin Spice Whipped Cream Needs To Return In 2017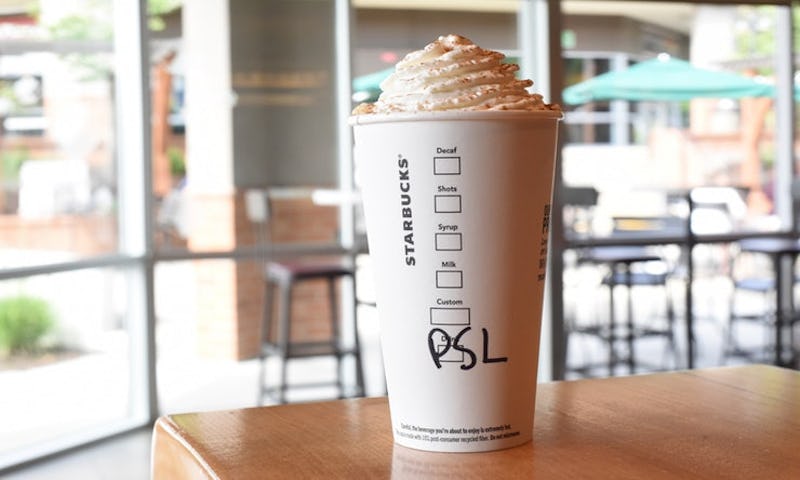 Starbucks
I don't know about you, but I absolutely love whipped cream. Whenever someone asks me if I want to add whipped cream to a drink, I say yes so fast I probably scare the barista. So, as fall approaches and I start to gear up to consume pumpkin-flavored everything, the only question on my mind is: Will Starbucks' Pumpkin Spiced whip be back this year? If you've tasted how good the Pumpkin Spiced whip is, then I bet that's what you're thinking too.
In 2016, Starbucks debuted the Pumpkin Spiced whip in honor of the Pumpkin Spice Latté's 13th birthday. While it was only available for one weekend, the impression it made was lasting. The best part was, the whipped cream was available on every version of the Pumpkin Spice Latté, whether it be hot, cold, or Frappuccino. If that was too much pumpkin for you — is there even such a thing — the Pumpkin Spiced whip could be added to any other Starbucks drink as well. No debate, it was truly the best thing to come out of fall 2016. Well, now the weather is starting to drop and September is finally upon us, so all I want to know is where is the Starbucks Pumpkin Spice whip?
Unfortunately, Starbucks has yet to announce if the Pumpkin Spiced whip will be making a return this year. But, don't give up hope yet: As the Pumpkin Spice Latté's birthday falls on Oct. 10, the whipped cream wasn't announced until October last year. If Starbucks wants to keep up the birthday tie with the PSL's 14th birthday, then it would make sense for them to wait until then again.
As for me, I'll be eating as much regular whipped cream as I can get my hands on until Starbucks makes an announcement either way — because it is still really good.