Tarte Clean Queen Deodorant Might Be Here To Stay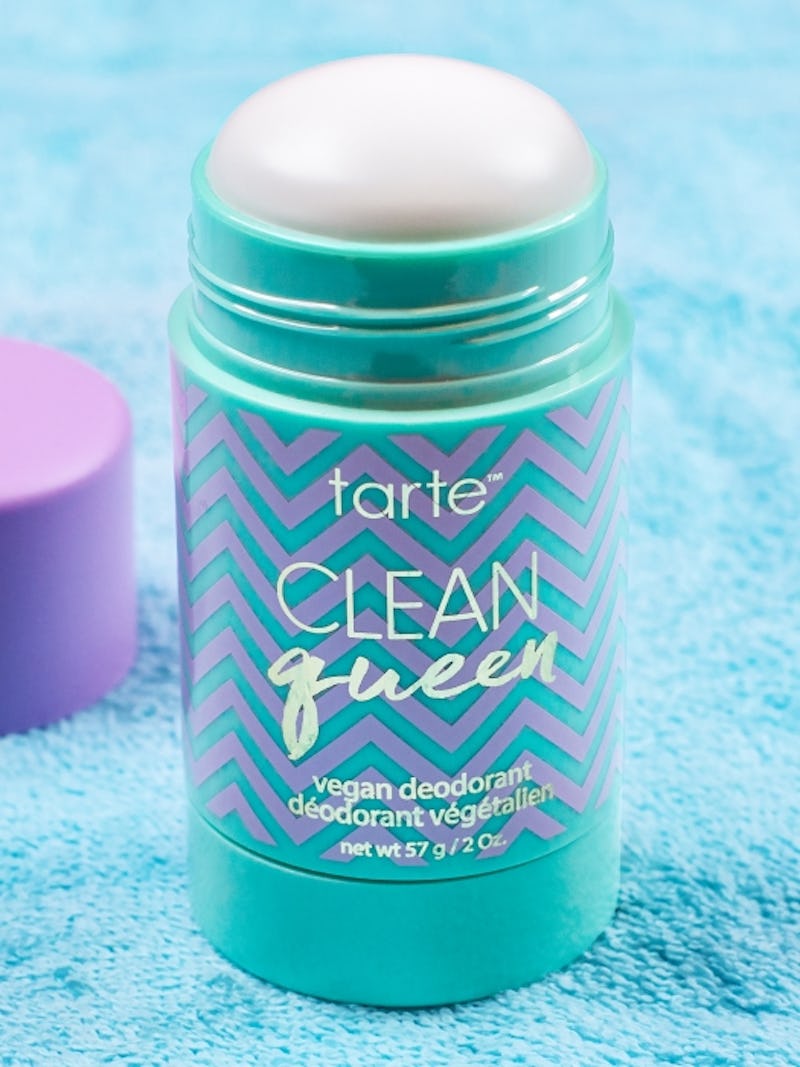 There are so many awesome qualities present in Tarte's new Clean Queen deodorant. First, let me address your main thought. Yes, Tarte, known for its "performance naturals" has expanded beyond makeup into the body and hair care spaces. Tarte Clean Queen Deodorant is vegan, it's aluminum-free, alcohol-free, and is packed with odor neutralizers as well as skin conditioners. It also comes with a $14 price tag. Who knew deodorant could be so... impressive?
Clean Queen joins Tarte's limited edition Hair Goals Dry Shampoo and helps the brand step into new territories and product categories. Is Tarte Clean Queen deodorant limited edition or is it a permanent addition to Tarte's lineup?
Nowhere on the product page on the Tarte site is Clean Queen deodorant described as "limited edition." Bustle reached out to Tarte PR reps to inquire about the product's limited or permanent status. Until then, we can assume that it's not a limited edition product.
UPDATE: Tarte PR responded via email to confirm that Clean Queen is indeed a permanent product.
On the Hair Goals product page, that product is clearly labeled "LE." Both Hair Goals and Clean Queen are featured in the brand's No Shower Happy Hour Athleisure Essentials set, which is a limited edition collection.
Whatever the status, a vegan deodorant option from a brand like Tarte is rad AF.
If your animal sympathies extend to your body care choices, you will undoubtedly want to try Clean Queen.
The sea green and purple packaging can also brighten your mornings.
Big ups to Tarte for branching out and getting into the deodorant game.
This check list ticks off all the qualities that make Clean Queen a "must try." It also goes on clear, so you need not worry about white stripes or splotches on your shirt. I apply my deodorant after I put my shirt on, but I still get the white "deod stains" on the insides of my shirts! A clear option eliminates all that.
Images: Courtesy of Tarte (4); Tarte/Instagram (1)