Jade's Bridesmaid Dress From Carly's 'Bachelor in Paradise' Wedding Is Actually Affordable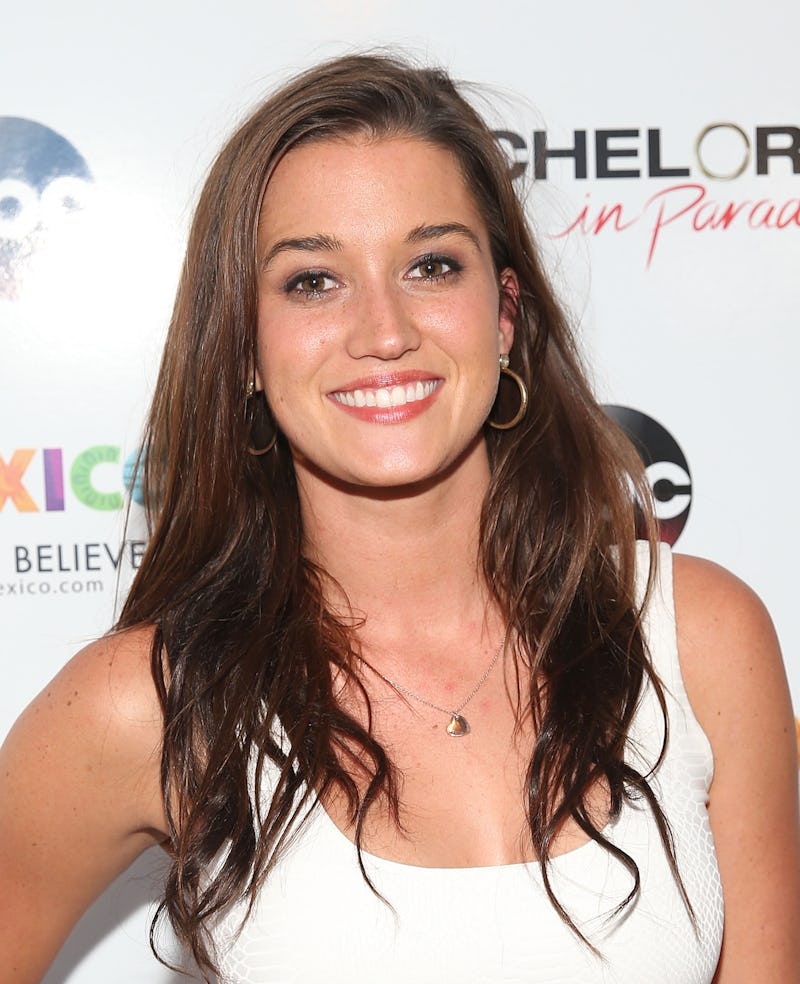 Jesse Grant/Getty Images Entertainment/Getty Images
We know Carly's fabulous wedding gown was cherry picked from the Idan Cohen runway, but what about her bridesmaids? While Carly opted for a beautiful mermaid cut dress with a corseted bodice and a sweetheart neckline, the bride chose mismatched, coordinated dresses for her bridesmaids. Of course, the girls all looked fabulous together. It's just that the 'maids weren't all wearing exactly the same dress.
Two of the bridesmaids wore beautiful coral maxis, while the other two wore tropical floral printed numbers — and all four topped their looks off with some seriously next-level flower crowns.
Former Bachelor in Paradise contestant Jade Roper had an especially gorgeous look. She was one of the women rocking a tropical floral dress, and she accessorized with a baby bump (seriously, how exciting for her and Tanner?) In short, it's definitely a great wedding look worth replicating.
If you want to steal her style, look no further. I scrolled through hundreds of tropical-themed floral maxi dresses and found the exact one Jade wore to Carly's wedding. And bonus? It's actually fairly affordable, as far as bridesmaid dresses go.
It's a gorgeous dress, right? It's simple and elegant, but the print is a whole lot of fun.
All you have to do is head over to Show Me Your Mumu to get it for yourself. Quite the site name, huh?
The cool thing is, this particular floral tropical print also comes in a ton of different styles and silhouettes, which adds a lot of room for customization. You can get shorts, skirts — heck, even throw pillows if you really want to go all out.
At any rate, the whole tropical look certainly suits Jade — and her baby bump — well.