Junot Diaz's New Book Was Inspired By A Request From His Goddaughters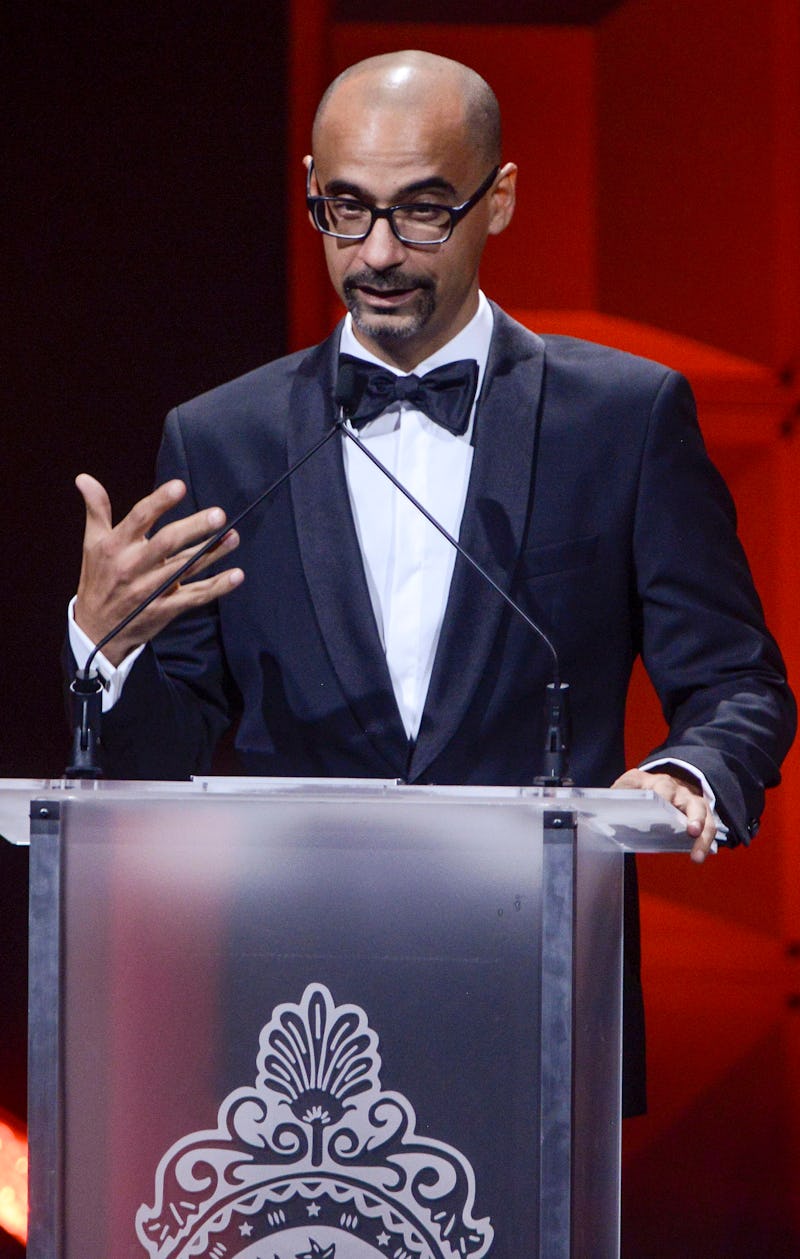 Leigh Vogel/Getty Images Entertainment/Getty Images
In a Wednesday press release, Penguin Random House revealed that This Is How You Lose Her author Junot Díaz is writing his first picture book. Penguin Random House imprint Dial Books for Young Readers will publish Díaz's first picture book, Islandborn, on Mar. 13.
Twenty years ago, Díaz's goddaughters asked him for a picture book that reflected their experiences as young Dominican girls. "Behind their request," the author says, "was this longing for books and stories that resonated for them and included them, and opened a space where they could be protagonists in the world."
Islandborn is the book Díaz promised them, and better late than never. The picture book centers on Lola, a young girl who attends a school where everyone is from somewhere else. But when Lola's teacher asks the class to draw pictures of all the places they come from, the girl begins to worry. She immigrated with her family when she was only a baby, and she cannot remember The Island they used to call home. But by interviewing her family and friends, and listening to their memories of The Island, Lola is able to use her imagination to visit the place of her birth and complete her teacher's assignment.
Islandborn will be available Mar. 13 from Dial Books for Young Readers.