Lamar Odom Reportedly Leaves Rehab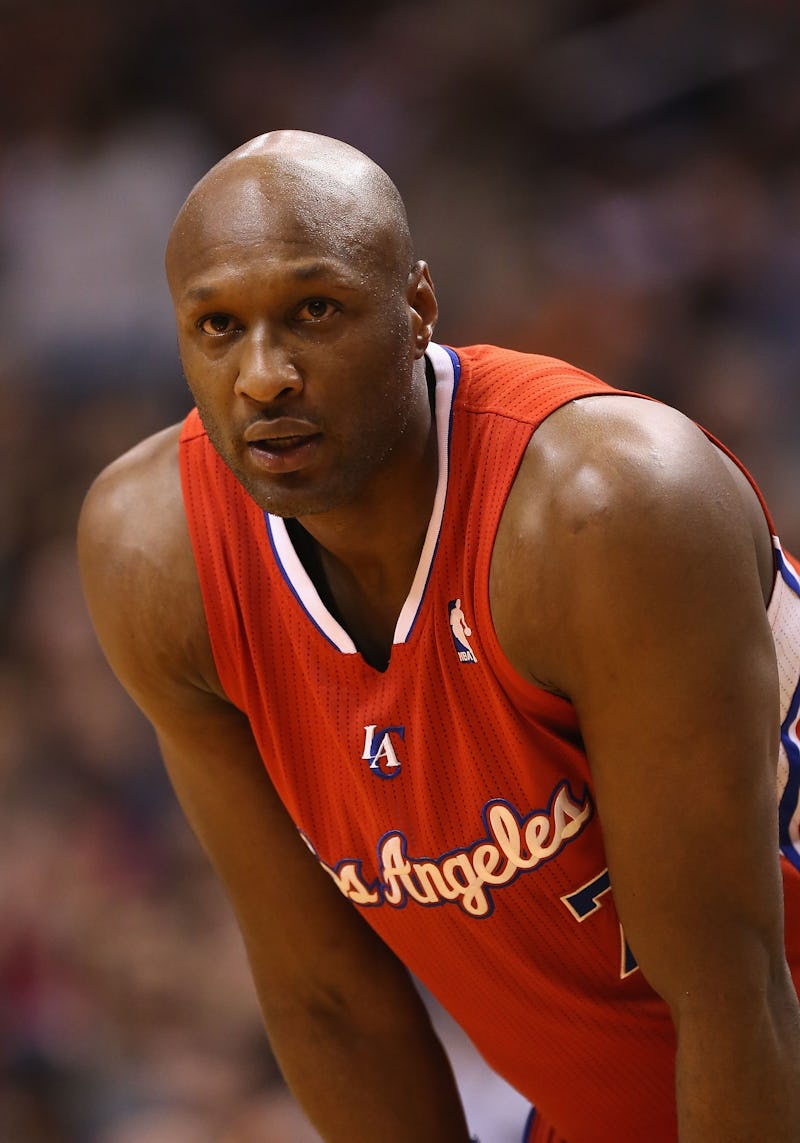 Christian Petersen/Getty Images Sport/Getty Images
After completing 35 days in a San Diego treatment facility, Lamar Odom allegedly checked out of rehab on Jan. 5, TMZ reports. The site claims that the basketball star will now head back to his L.A. home. A rep for Odom could not be reached. Update: The Doctors confirmed Lamar's release in a statement to E!. Dr. Stork said, "I am so proud of Lamar and truly look forward to sharing the ups and downs of his journey with our viewers."
According to TMZ, Odom checked himself into the facility in December as a preventative measure because he was allegedly worried that the 10-year anniversary of his son's death would trigger him to use drugs. (Odom's son Jayden died of SIDS in 2006.) He was also reportedly worried that the finalization of his divorce from Khloé Kardashian would be a trigger as well.
An insider confirmed to People that Odom has left the facility. "He's doing great and he's happy. He's heading home to LA. He has the support of friends and family and his kids visited him last week," the source said.
The Doctors' Dr. Travis Stork is set to sit down with Odom following the NBA star's release from rehab, People reports. The doctor (and former Bachelor) says that Odom needs to be committed and put all of his effort into staying sober.
"You're never really done when you're dealing with abuse or addiction — it's something you'll deal with your whole life," Dr. Stork told the magazine. "But if you don't give 100 percent of your effort — if Lamar doesn't give 100 percent of what he has to this, then he's more likely to fail. So that's really our focus."
Odom's time in rehab comes a little over a year after the star almost died from a near-fatal overdose at a Nevada brothel.