These Lingerie Ads Feature A 57-Year-Old Model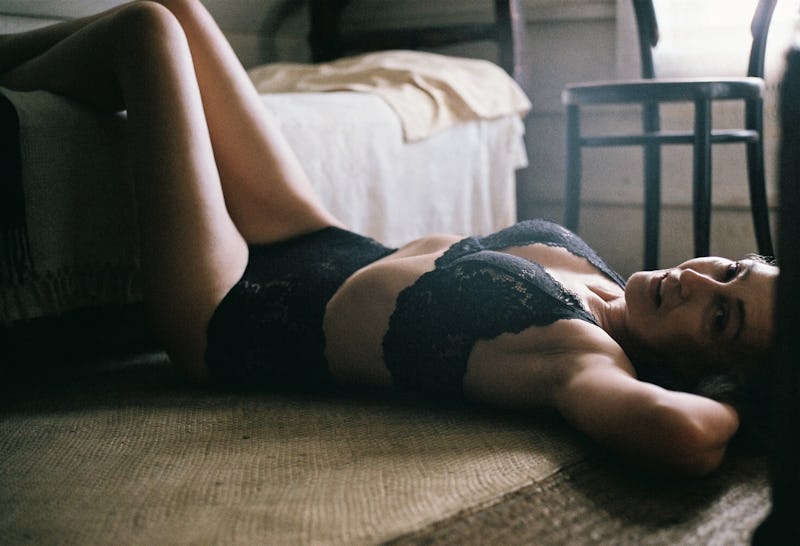 In a series of stunning snapshots, the new Lonely lingerie campaign with Mercy Brewer is proving that you can't put an age limit on feeling sexy and beautiful. The 57-year-old model looks undeniably fabulous lounging around in the prettiest lingerie, and I want it all — including her killer confidence.
Photographed at a historic homestead in New Zealand by Harry Were, Brewer is no stranger to the camera–she modeled alongside Kate Moss and Naomi Campbell in the UK in the '80s. "Perceptions of beauty have and always will change...new beauty is always waiting to be discovered," Brewer said in a press release. "I believe we are in a moment in time where older women's beauty has been a startling revelation."
Adds Lonely co-founder and designer Helene Morris, "we feel that it is important to challenge what we see in our media with a more authentic reflection of beauty and hope to grow people's visual vocabulary."
The photographs add to Lonely's ongoing mission to show beauty in all forms. Their journal series, Lonely Girls, features "candid portraits of inspiring women in their own spaces wearing Lonely, their way," according to their site. It features women of different sizes, races, and ages— Lena Dunham and Jemima Kirke even posed for some gloriously unretouched photos for Lonely in 2016.
These photos featuring Brewer take to task the idea that beauty is dependent on youth, and prove that aging gracefully doesn't have anything to do with how you look.
Prepare to be inspired by five of the stunning photos — and fall in love with the lingerie, too.
By the time I'm done perusing their chic, affordable bras and undies, there's gonna be one more Lonely Girl.
Beautiful.