McDonalds' Three New Coffee Flavors Sound Delicious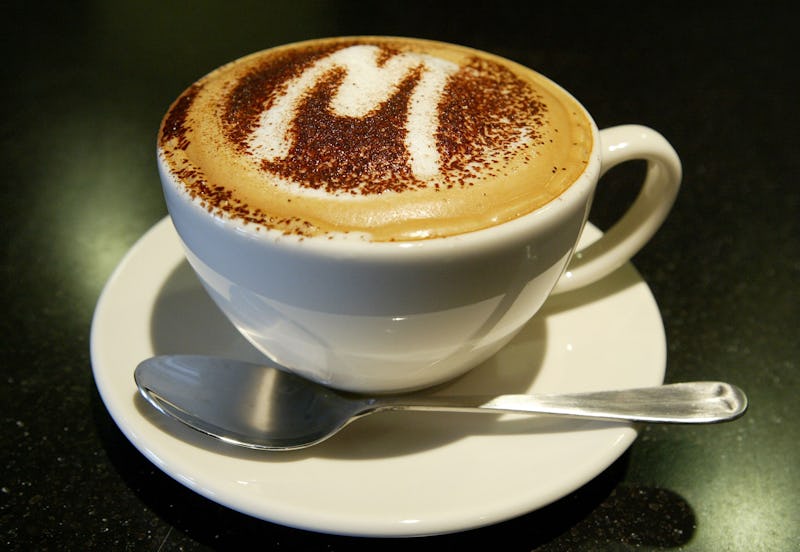 Justin Sullivan/Getty Images News/Getty Images
It's a great day for fans of McDonald's coffee. The fast food chain will soon test three new espresso-based drinks in select locations — meaning coffee lovers are about to have a lot more options to choose from in the mornings.
According to Delish, the new beverages will be added to McDonald's menu of espresso drinks and are designed to compete with some of the most popular flavors from other chains, like Starbucks and Dunkin' Donuts.
So what are the new flavors you can expect to see? The Caramel Macchiato is the first among the new additions. As most caffeine addicts probably already know, the drink consists of espresso and caramel-flavored syrup, layered with steamed milk and topped with a caramel drizzle. It's delicious, but the best part? You can order it hot or iced, depending on your personal preference.
McDonald's will also soon be unveiling two more delicious additions to their coffee menu: the French Vanilla Cappuccino, which is made of espresso, steamed milk, vanilla-flavored syrup and topped with creamy foam, and the classic Americano, which consists of espresso and hot water.
For now, the chain is only testing these drinks in the Sacramento, Stockton, and Modesto area of Northern California. As if that wasn't good enough news for residents of the area, here's an extra bonus: during the week of Mar. 20 to Mar. 26, locations participating in the test will be offering a small cup of any of the new drinks for only $1 each. Now that's what I call a good deal!
The new beverages are only being offered in that specific area right now, so those of us who don't live in the participating area will just have to cross our fingers that the drinks will hit nationwide locations soon.