More Kim K Robbery Suspects Have Been Charged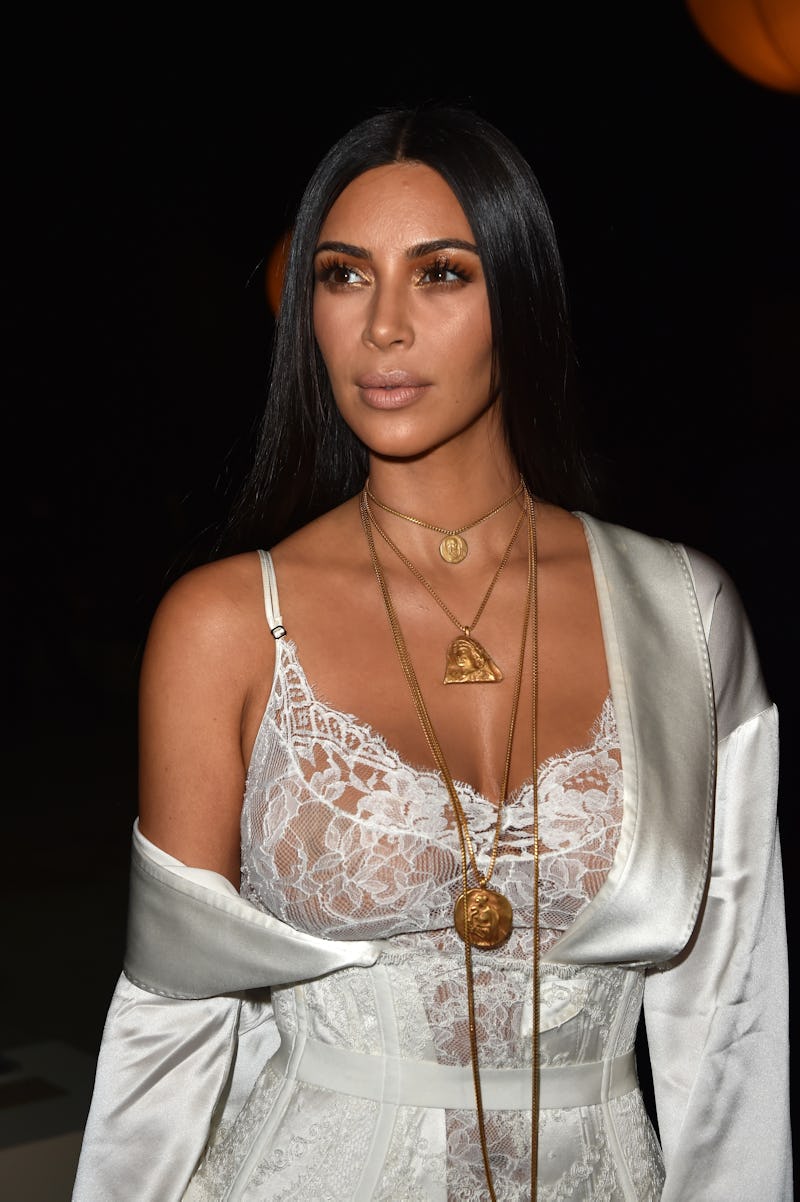 Pascal Le Segretain/Getty Images Entertainment/Getty Images
Three months after Kim Kardashian was held at gunpoint and robbed of more than $10 million in jewelry at her Paris hotel on Oct. 3, major progress seems to be happening in the case. Just days after it was revealed that 17 suspects had been arrested — and just a day after it was reported that four were charged — now, even more suspects in the Kardashian robbery have been charged, according to multiple sources.
According to TMZ, six more suspects were charged by French police for allegedly "being in an organized gang, kidnapping and criminal association." TMZ adds that additional charges include allegedly "acquiring and possessing ammunition, and impersonating and holding false administrative documents."
People reports that five of the newly charged suspects are men; one is a woman. The magazine also reports that these new charges bring the total of charged suspects up to 10 out of the 17 that were arrested.
TMZ notes that while most of the suspects age in range from 54-72, one suspect, identified as Harminy, is 29 years old. Another suspect, 70-year-old Christiane G, is reportedly being hit with even more serious charges. The 70-year-old is reportedly charged with allegedly "being head of complicity of robbery with weapon in an organized gang, complicity of abduction and sequestration, and possession of ammunition" and allegedly "possessing an AK-47," according to TMZ.
Kardashian feared for her life when men broke into her Paris hotel room, gagged and bound her in the bathtub, and made off with her jewelry. Hopefully, justice will eventually be found when it comes to her case.