NPH Has Written A Magical Children's Book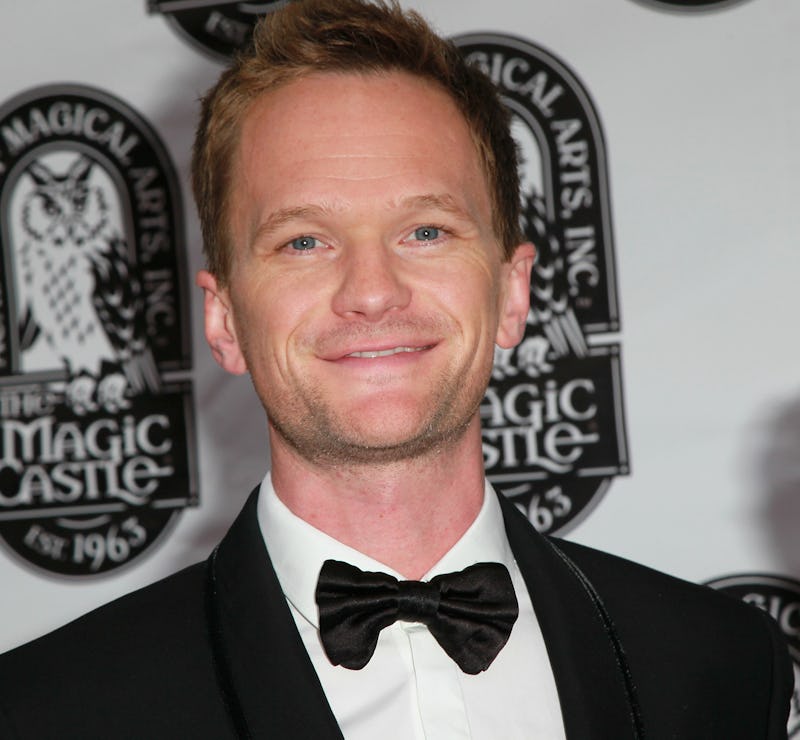 David Livingston/Getty Images Entertainment/Getty Images
Count Olaf may be a child's worst nightmare, but the man behind the fake nose is about to bring a smile to every child's face; Neil Patrick Harris is writing a children's book series. The series will follow a group of young magicians led by street orphan Carter, and the first book in the series, The Magic Misfits, will be out in November. The books will be aimed at readers aged eight and above — but the eight-year-olds at my local library will just have to wait their turn, because I fully intend to get my hands on this book the moment it hits the shelves.
Neil Patrick Harris is best known for his role as Barney Stinson in How I Met Your Mother, who loved performing magic tricks almost as much as he loved wearing suits and being generally terrible to all women. The real NPH doesn't share much in common with Barney, but his passion for magic is absolutely real. (He's been doing it since 1990, as you can see in this adorable video of Neil Patrick Harris doing magic for Johnny Carson!) So it's very appropriate that Harris's Magic Misifts series is all about young magicians — and even contains instructions for readers to perform their own magic tricks at home.
We already know Harris can sing, dance, act, and do magic — and now he can add writing to his list of unbelievable talents. His UK publisher at Egmont described his writing as "terrific" — and it sounds like Harris took that age-old writing advice to write the book you yourself would like to read. In an interview with People back when the idea for Neil Patrick Harris's children's book was first born, he revealed that, "laying with the elements of magic, adventure and friendship, The Magic Misfits is the kind of series that would have thrilled me as a kid. And I hope it does just that for today's young readers."
Look out for The Magic Misfits on November 21.