PRÉTE's New Blowout Parties Are Perfect For Your Next Girls Night Out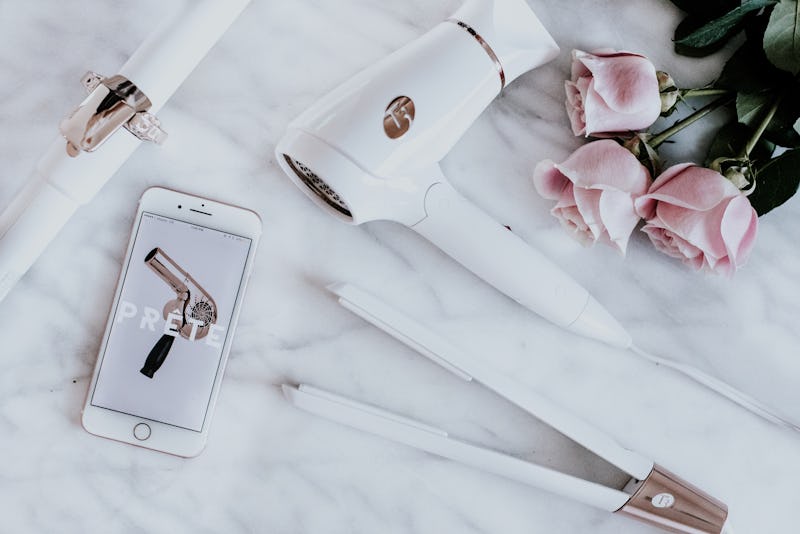 Courtesy of PRÉTE
Some brides want to be whisked away to exotic locales for their bachelorette parties. Some brides don't really want a bachelorette party at all. Others just want a full weekend of pampering before the big day. If you're in the last camp, PRÉTE's blowout parties are going to make all of your bachelorette dreams come true.
What exactly is a blowout party? Hint: It's not the kind of party that ends with the cops at your party spot. This party refers to that glorious day when you've scheduled a blowout at a salon, and your hair stays flawless for days on end. Now, those moments are totally sharable.
PRÉTE is launching blowout parties for groups of friends. Whether its for birthdays, bachelorette parties, or just because, you and friends can all get night on the town ready together. The blowout package is $65 per person, but it's not just a blowout. Everyone will also receive a care package that includes a bottle of champagne or rosé and tons of goodies.
How does it work, though? Simply download the PRÉTE app, select your desired location and time, and a concierge will book you and your friends up at your salon of choice. If you want to get really fancy, you and your gals can also include braids at just a bit of an additional cost. Basically, this package was made for that bachelorette party you've been planning.
The blowout parties launched today, Sept. 1, which means you don't have to wait to schedule your hair's pamper sesh. In even better news, the parties are available in every US city!
If you've been dying to get a blowout and want your friends to join or if your bestie is getting married and this sounds like the perfect treat, head to the PRÉTE website now. After all, who doesn't love a good blowout?