Prisca Dorcas Mojica Rodriguez Gives Latinas A Much-Needed Safe Space On Social Media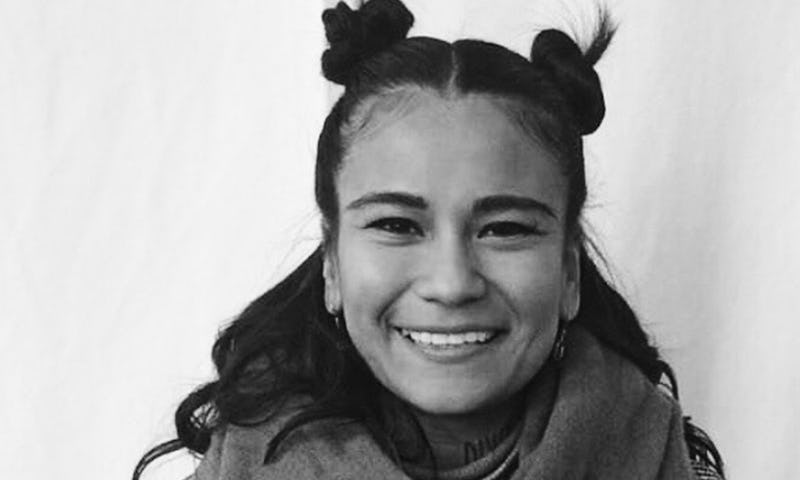 Photo courtesy of Prisca Dorcas Mojica Rodriguez
Founder of Latina Rebels, Prisca Dorcas Mojica Rodriguez's longstanding mission has been to honor and unveil the complexities of what it means to be a Latina. Since 2013, her Instagram platform has dominated on social media, with thousands of followers who get a glimpse of themselves whenever they scroll their timeline. That's why she's included in this special edition of Bustle's Must Follow, in which we celebrate the incredible Latinx voices you need to follow on Instagram and Twitter.
Describe yourself in one line, including how you identify and what you do.
"I am an immigrant Nicaragüense with entirely too many opinions and a passion for nuestra gente."
What do you hope people take away from following you on social media?
"I hope they feel empowered above anything else. I also hope they feel a need to self-reflect because I am not actively telling people what to do and who to become, but I am telling them my experiences, triumphs, and losses. So they should leave wanting to reflect on their experiences, triumphs, and losses."
When did you first feel that you were a voice for the Latinx community?
"Probably three years ago when I began to get booked to speak to groups of Latinxs. I was extraordinarily overwhelmed but also so honored that people saw parts of themselves in my stories."
Who's another Latinx person you would recommend to follow on social media?
"Follow @florcyx because she highlights indigenous communities and does a lot of work alongside them while also living her happy wild messy Brown girl life! She is as real as it gets and also just so funny."
Follow Prisca Dorcas Mojica Rodriguez on Instagram, @priscadorcas.