Randall Honored William On 'This Is Us'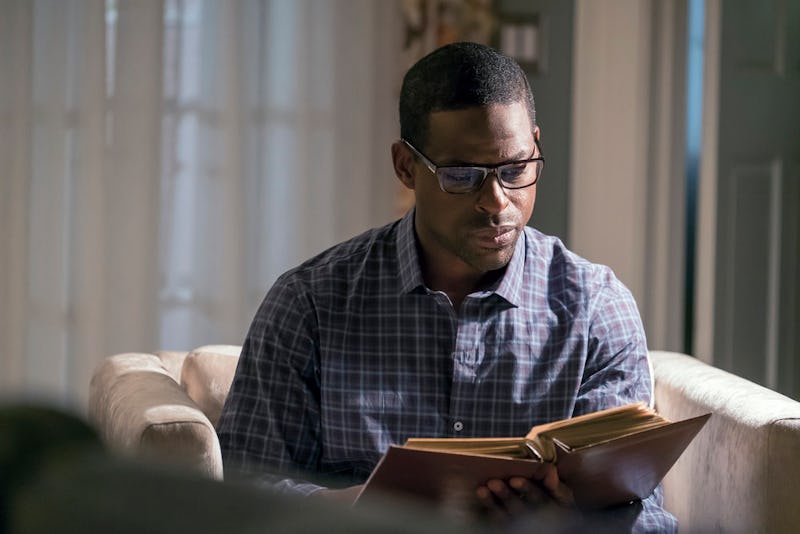 Ron Batzdorff/NBC
For all of his life, Randall has had a plan. The man is a classic overachiever, and he has the debilitating panic attacks and random attacks of blindness to prove it. Luckily, I think, having William in his life has slowed Randall down – he's starting to appreciate the life he lives. Randall quit his job on This Is Us to honor William's memory, and it's a great start.
When William and Randall went to tour Memphis, William's hometown, William knew that he wasn't coming back to Randall's home in New Jersey. He knew that he was going to die in the town where he was born, and that's where he made his peace. It's also where William told Randall to drive with the windows down and basically take some time to smell the roses. William was so adamant about his death spawning good things that he let his granddaughters plan his funeral — sorry, his FUN-eral — and it included rainbow balloons, breakfast foods, and walks through the neighborhood. As the afternoon progressed, Randall realized how much people cared for his father and how much he did for people, and he decided to do something for himself. Emboldened, Randall strutted into his office and delivered a speech basically telling his boss to shove off. Randall has worked in the same place for ten years, and all they could do was send him a box of pears (to which Randall is allergic to) and a form letter card. Boy, bye.
What is Randall going to do now? Well, he has no idea, and for once in Randall's life, he seems okay with it. I don't know if it was the fact that he was wearing William's hat or just because he was feeling confident that this is what William would have done, but Randall changed in that moment. He is Jack Pearson's son, but William's son, too, and with both men in him, he knows that the most important thing to cling to are the people around him.