Kourtney Kardashian Wants Boundaries With Scott On 'KUWTK'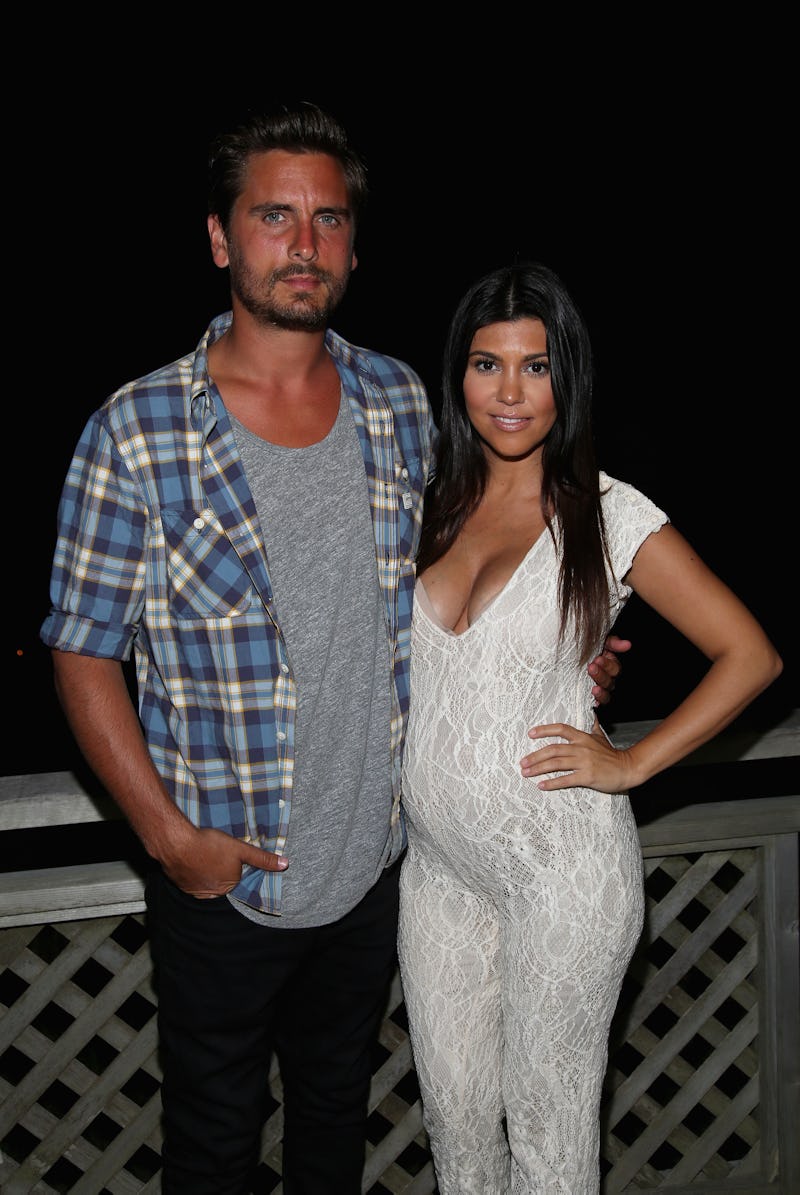 Paul Zimmerman/Getty Images Entertainment/Getty Images
If you thought the drama between Scott Disick and the Kardashian women has been rough on Keeping Up With The Kardashians, think again, because on this week's episode, it got so much worse. Last week, Kourtney and her sisters found out that Scott had a woman in his hotel room in Costa Rica, and now, things are finally coming to a head. On Sunday night's KUWTK, Scott and Kourtney fought about their relationship, but something positive actually came out of it.
At their family dinner, it became exceedingly obvious to Scott that everyone knew exactly what was going on, and once that point was made, no one was holding back. In fact, Khloe, Kris, and Kim all threw their water in his face — albeit kind of jokingly, but still. And Kourtney made sure he knew that she thought it was inappropriate for him to fly someone out for a family vacation.
And even though Scott was quick to apologize to everyone (especially Khloe, since they've always had such a tight bond), Kourtney knew she needed to take this opportunity to make the boundaries between them as clear as possible going forward — which, to her, meant making sure he knew they'd never be together romantically again.
But even when she tried to talk to him, it didn't quite go as planned, and they ended up playing in the pool with the kids instead... cuddles between Scott and Kourtney and all. As a massive fan of their relationship, part of me is really bummed they may never get back together, but it's good to see that regardless, they still get along for the sake of their children.
The future for Kourtney and Scott is still just as much of a mystery as it's always been, but at least they're attempting to keep the lines of communication open. Progress!