'Bachelor' Alum Sean Lowe Gave A Really Positive Update About His Son Isaiah's Health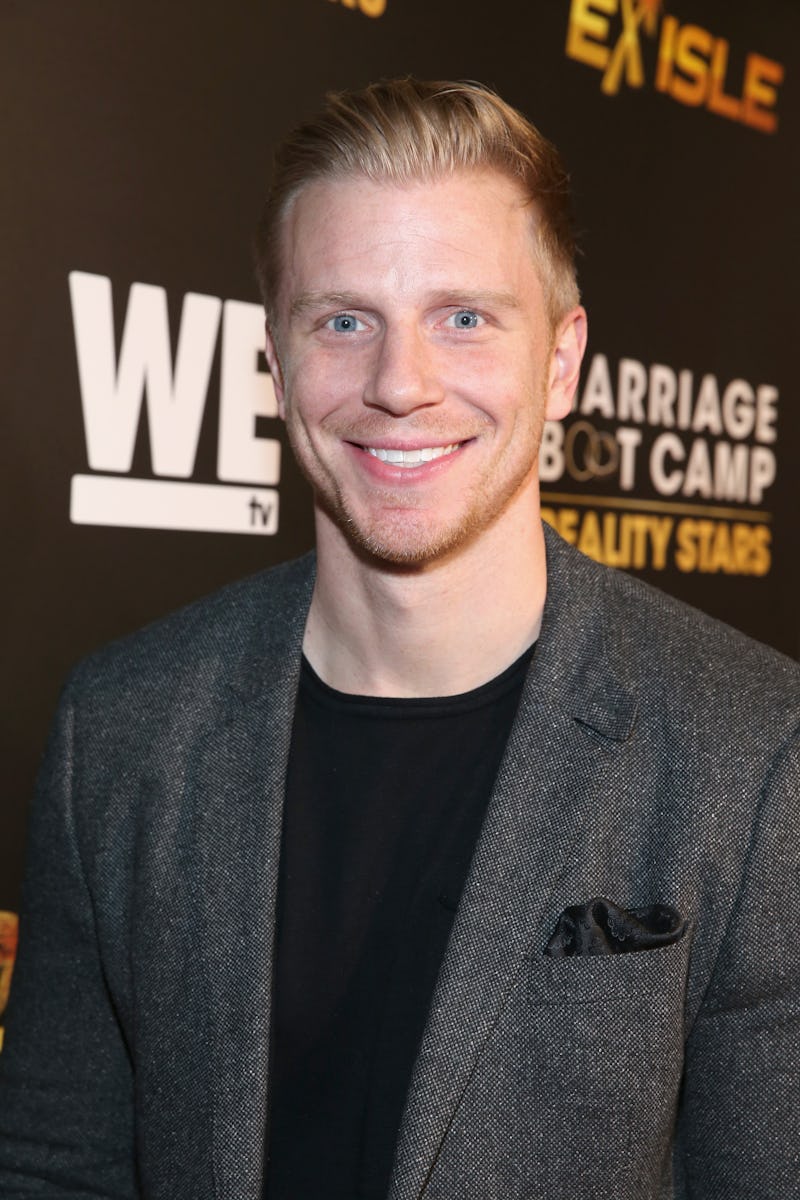 Jonathan Leibson/Getty Images Entertainment/Getty Images
Bachelor couple Sean and Catherine Lowe's youngest son Isaiah was in the hospital recently with a lung infection. Thankfully, Isaiah is home now. Sean Lowe discussed his son's hospitalization for the first time in a new interview with Us Weekly.
The former Bachelor star revealed, "Isaiah is back home with his family and he is doing great!" He continued, "After spending four days in the pediatric ICU, he's now fully recovered and breathing much better." That's definitely great news. He's only 5 months old, and that had to be a very scary few days.
Even though that was a lot to go through, the couple didn't endure the hard times alone. Sean told Us Weekly,
"We're especially thankful for the wonderful doctors and nurses at Medical City Children's Hospital in Dallas who took such great care of our little boy."
He also said, "Catherine and I are so thankful for all of the prayers and kind messages sent to us while this was happening." It wasn't just family and friends praying and hoping for Isaiah's recovery. Since the Lowes shared Isaiah health updates on social media, Sean and Catherine's followers chimed in with their love and support the whole time the baby was in the hospital.
In an Instagram post from Nov. 2, Sean revealed, "Isaiah's got bronchiolitis and his little body is having a tough time getting enough oxygen." He also shared, "We're confident he'll be just fine but prayers are always welcome."
On Nov. 3, Catherine shared a photo of herself giving Isaiah a kiss on the top of his head. In the post, she changed her Instagram followers for their "prayers and sweet comments."
Even though it had to be a very difficult few days, you wouldn't know it by looking at a photo Isaiah that Sean posted. He was beaming with the biggest smile, even though he was hooked up to breathing tubes in the hospital.
Now that Isaiah is out of the hospital, he's probably smiling even more and maybe, just maybe, laughing at his parents' jokes. After thanking everyone for the "kind words and prayers," Sean declared that he was going "back to the bad dad jokes" now that Isaiah is feeling better.
Sean also tweeted another joke, this time at his oldest son Samuel's expense. If Isaiah had a Twitter account (or was old enough to read), he would probably crack a smile at that. As for Samuel, that's debatable.
Sean wasn't the only one who turned to humor after dealing with the baby's medical struggles. Catherine posted a photo of Isaiah solely wearing a pair of socks and smiling hard. The mother of two began her Instagram caption with, "Isaiah's back! And butt!" That's another joke Isaiah would probably laugh at if he was able to read it.
Sean gave the most important update: Isaiah is back home with his family, he's feeling better, and he's in good spirits. That is truly paramount. The fact that Isaiah's return also means that the mom and dad jokes will be back on social media is just an added bonus.