7 Ways The UNFPA Defunding Will Hurt Women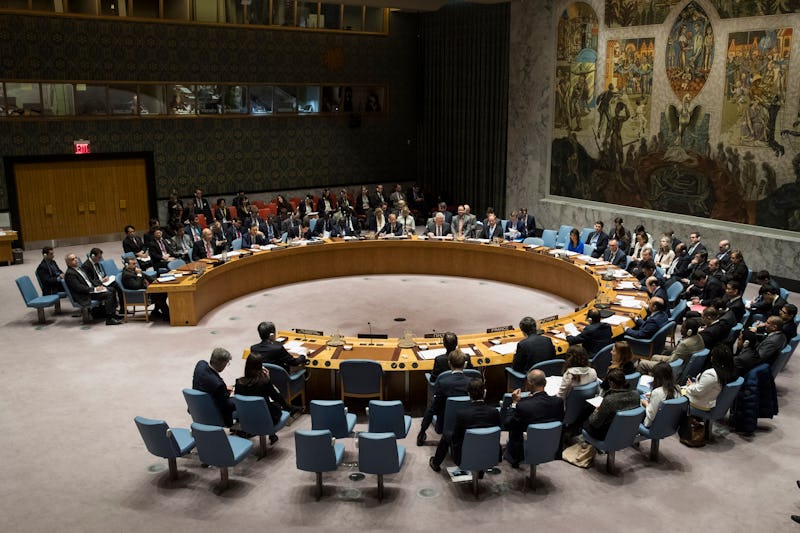 Drew Angerer/Getty Images News/Getty Images
The Trump administration announced potentially devastating funding cuts to the United Nations Population Fund (formerly the United Nations Fund for Population Activities, or UNFPA) on Tuesday, marking the first movement in Trump's promised cuts to the international human rights organization. The U.S. withdrew its promised contribution of $32.5 million for 2017, which represents just about 3 percent of the UNFPA's annual budget. However, the U.S. was the fourth-biggest donor in 2015 when the nation gave $75 million, leaving the program's long-term future in jeopardy.
Defunding the UNFPA will hurt women worldwide, because every dollar counts when it comes to protecting women's health around the world.
The UNFPA is a division within the larger United Nations organization with a special focus on supporting reproductive health in more than 150 countries around the world. The fund supports various measures of reproductive control, including education, contraception, and abortion, the latter of which apparently doesn't go over well with the Trump administration. According to the U.S. State Department, the decision to rescind the promised funding was based on allegations that the Chinese government forces women to have abortions and sterilization procedures.
"While there is no evidence that UNFPA directly engages in coercive abortions or involuntary sterilizations in China, the agency continues to partner with [China's national family planning agency] on family planning, and thus can be found to support, or participate in the management of China's coercive policies," the State Department claimed in a statement.
The UNFPA's adamantly denied the State Department's allegations, but it seems unlikely to affect the Trump administration's decision. "UNFPA refutes this claim, as all of its work promotes the human rights of individuals and couples to make their own decisions, free of coercion or discrimination," the agency said in a statement.
The program will probably have to manage without the U.S.'s help for the time being, but until there's a new president, here are seven ways women around the world will be hurt by Trump's choice.