You'll Probably Be Hearing The Name Joe Alwyn A Lot More Often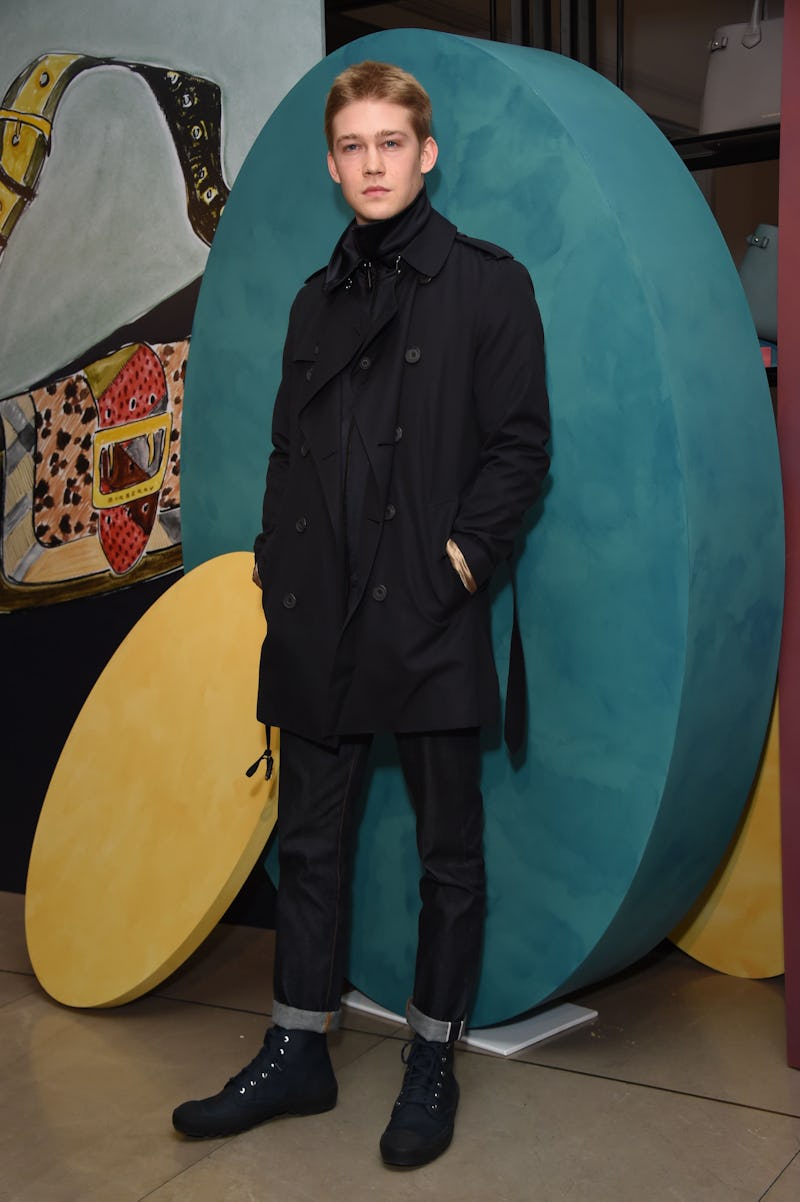 Stuart C. Wilson/Getty Images Entertainment/Getty Images
Sounds like Taylor Swift's been frequenting London for more than the English breakfast and strong cups of tea. Swift is rumored to be dating British actor Joe Alwyn, an up-and-coming performer who only recently made the jump from theater to film. According to The Sun, the pop star has allegedly been determined to keep their dating low-key, renting a home in North London and even going out in disguises. The publication claims she's been flying cross-country in private jets, and her security has taken great lengths to keep her travel secret. After the whole Hiddleswift debacle, it's understandable that she might want to keep a new relationship under wraps. While nothing is confirmed just yet, fans surely want some details on who this Alwyn character is.
Bustle has reached out to reps for Swift and Alwyn for comment on the reports, but did not receive a response at the time of publication.
While Alwyn is far from being a household name, he has landed some serious acting roles. The actor's first film appearance was a starring role in Ang Lee's war film Billy Lynn's Long Halftime Walk. According to E!, T. Swift was caught at a screening of the film when it was released in 2016. It's clear that Alwyn has quite a bit of acting talent, because he's since appeared in the drama The Sense of an Ending alongside fellow British stars Emily Mortimer and Jim Broadbent, as well as the thriller Keepers with Gerard Butler. E! also reports that Alwyn just wrapped a highly anticipated film called The Favourite with Emma Stone, Rachel Weisz, and Nicholas Hoult.
If Alwyn's name isn't recognizable yet, he's somebody to watch. The film world has clearly recognized him as a talent, and if he keeps landing these complex starring roles, there's a good chance he's about to become quite famous. At this time it isn't quite clear how Swift met the actor, but there is speculation that Stone may have had something to do with their introduction, as she is a friend of Swift's and Alwyn's recent co-star.
Other than his acting career, there's more interesting info out there on Alwyn. The 26-year-old still lives with his parents, and told the Evening Standard in February that he had no intention of moving out. Looks like there's a good reason for Swift renting her own space, if true, unless she was looking to get cozy with Alwyn's mom and dad. It sounds like his brainiac 'rents might be interesting company though; according to People, his mother is psychotherapist and his father is a documentary filmmaker.
While Alwyn has cited his father's love of film as an inspiration to him in interviews, he's also a highly educated actor. Alwyn studied at the National Youth Theatre in London before moving on to further his studies in drama at the University of Bristol, People reports. "I went to university and I read English and Drama there and I did as much stuff beyond the course as I could," he told the publication in 2016. "At the end of the three years, I applied to drama school and I got into one in London and I was there for three years until last year. I left early last year when I got my first role."
While the whole acting thing seems to be his calling, the film star has done some modeling, as well. He appeared in a Mario Testino shoot for Vogue last year, alongside another Swift BFF supermodel Gigi Hadid. Maybe Hadid was the one who got the rumored new couple together? Only time will tell.
If Swift and Alwyn two do end up being together, he won't be the first Brit (Harry Styles, Tom Hiddleston), or the first Joe (Joe Jonas, who else forgot that happened?), that the singer has dated. However, there does seem to be something different about rising-talent Alwyn, and if Swift has actually been James Bond-level secret about their relationship as is rumored, it might just be something really special.