These Air Purifiers Break The Mold — By Eliminating It From Your Living Space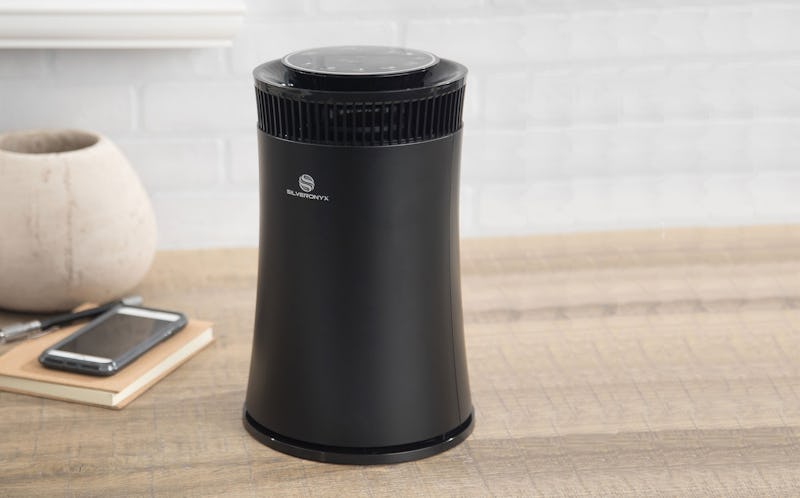 Amazon
A little background to start: Mold is a type of fungi that, when present in high numbers in a home, can affect your health negatively and even cause you to cough and wheeze. Luckily, a simple air purifier can help eliminate these harmful particles. The best air purifiers for mold typically have a few essential components:
A carbon filter and HEPA filter to trap and slowly kill off the mold particles in a dry environment.
A UV light built into their design. The UV light powerfully kills any mold and mildew particles that evade the filters.
Beyond their construction, you'll want an air purifier that can adequately tackle the size of the room where mold is an issue. For rooms up to 500 feet, you likely won't find a better value than the SilverOnyx air purifier, which can eliminate mold from large spaces and be adjusted to one of five speeds and noise levels. However, for smaller-sized spaces, you may want to consider the PureZone 3-in-1, which addresses rooms up to 200 square feet and only costs $100.
But, regardless of your budget and your needs, you'll find a great air purifier below. Read on for an in-depth look at the best air purifiers for mold money can buy.
This article was originally published on