A Waterproof Camera For Beach & Pool Days — Plus More Great Point & Shoots Under $100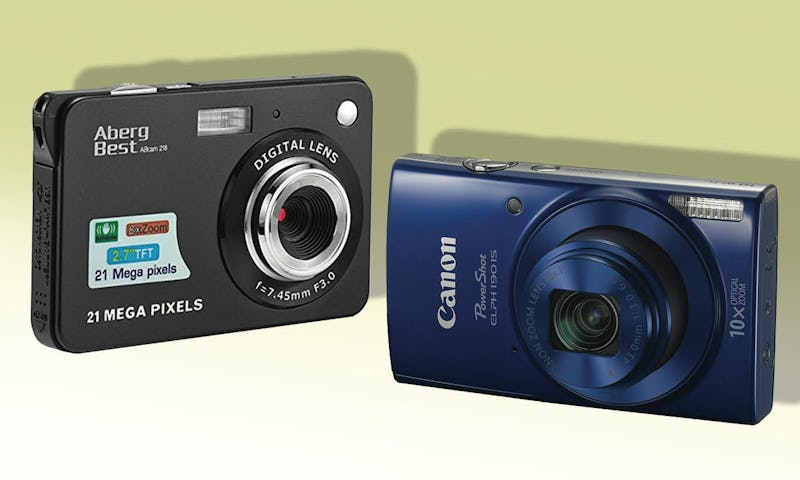 Bustle / Amazon
Photography is easy with point and shoot cameras, and when you know what to look for, you can score one of the best point and shoot cameras under $100. These feature automatic shooting modes to help capture special moments with a quick click that will focus on its own while saving valuable memory space on your phone.
There are also additional features like multiple zooms, wide-angle capabilities, and how well it'll shoot in dim and night-shooting scenarios to consider. There's even a waterproof camera which can handle total water submersion up to 10 feet while still taking crystal clear pictures, making it ideal for trips and days out at the pool or hot tub when you might not want to risk getting your smartphone wet.
When you've made your camera selection, make sure you have the memory card to go with it. The first device comes with one but for the rest, you'll have to order it separately. I've also included a camera with Wi-Fi connectivity for super easy transfers.
To help you narrow down your options, here's my list of the best point and shoot cameras under $100 on Amazon. Whether you're using them for vacation, special events, or everyday, all of these top picks are easy to use and budget-friendly.