These Toothbrushes Are Perfect For Travel, So Maybe You Won't Forget Yours This Time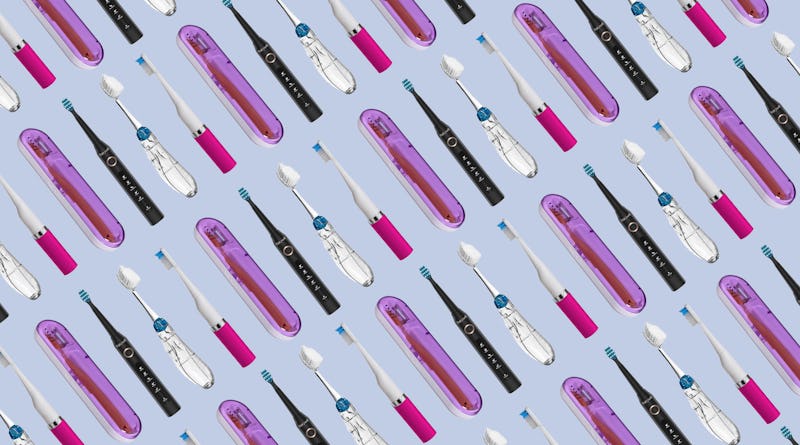 Bustle/Amazon
The last thing you want to think about when traveling is your toothbrush. Sure, it's a crucial part of your packing list, but when you're juggling plenty of other travel concerns, it can fall to the bottom of your list of priorities. That's why the best travel toothbrushes are an easy investment you can make now that will make your trip a little more peaceful and relaxing.
When choosing the best toothbrush for you, you'll have to choose first between electric and manual. The best travel electric toothbrushes, for example, are compact, easy to charge, and have a long battery life. When you're already trying to squeeze everything into a tiny carry-on, you don't want to waste space on charging cords, so look for an electric toothbrush that you can charge before you leave, with a battery that will last your entire trip.
With manual toothbrushes, you'll want to invest in one that can be easily stored. If you plan to use it repeatedly, look for a brush that comes with its own case, so you don't have to keep throwing it in a plastic bag every time you go somewhere.
Wherever you're jet-setting off to, here are the best travel toothbrushes that will keep your teeth fresh and clean along the way.