To Relax On A Budget, Get One Of These Massagers (One Is Even Less Than $100!)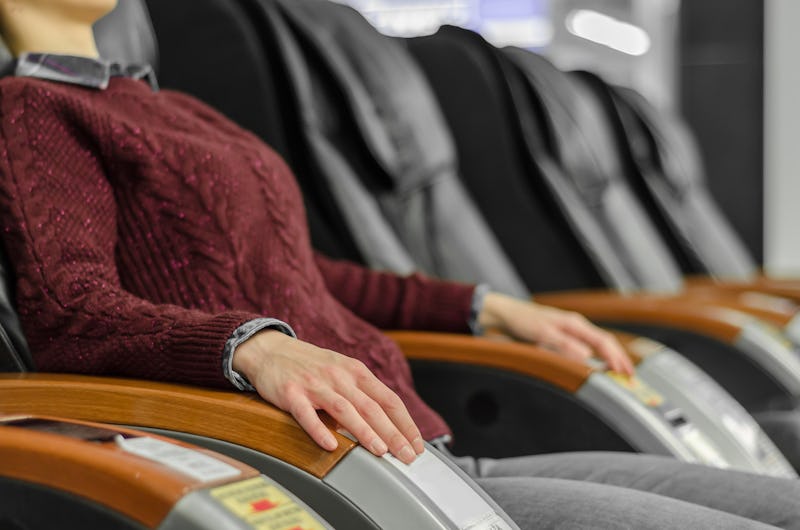 Focusandblur/Fotolia
After a long hard day, nothing is more soothing than relaxing in a massage chair and letting the worries of the day fade away. Although some massage chairs can cost several thousand dollars, you certainly don't have to spend a fortune to get a spa experience at home. If you know what to look for, you can find one of the best massage chairs under $1,000 that fits your budget and needs.
While not much research has been done on at-home chairs specifically, the therapeutic qualities of massages have plenty of scientific backing. According to the National Institute of Health, just 15 minutes of massage can significantly reduce stress and lower your blood pressure. And that's not all. It can also relax sore muscles, and improve circulation, posture, and flexibility.
There are two main styles to choose from when you're shopping for a great at-home massage: You can get chairs with massaging technology built in or opt for massaging cushions that are placed directly on a chair or sofa you already have. Massage chairs often provide a full-body experience with features like foot rollers. However, while cushion massagers usually only massage your back, they are also less expensive and easier to bring along to where you need it, like the chair in your office. So, consider your needs and budget.
Whether you're looking for a cost-effective chair or a massage pad that offers shiatsu settings for less than $100, here are my top picks for the best massage chair under $1,000. These zero in on the back and shoulders, but if you're looking for a great budget foot massager, many models can be had for less than $200.