These Spa-Quality Neck Massagers Will Make You Feel Pampered AF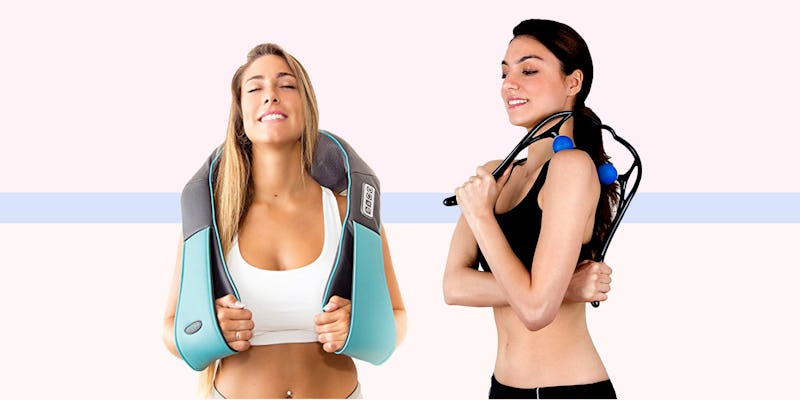 Bustle/Amazon
In today's fast-paced and hyper-connected world, body aches and neck pain are a regular part of our lives. From long commutes in a car, to 10-hour days spent hunched over the computer, it's practically impossible not to suffer from neck strain. That's why the best neck massagers today are so popular, and why they come with such a range of features and designs for much-needed pain relief.
While there are many treatments today that help to soothe neck strain, too often solutions like visits to the chiropractor, pricey massages, and over-the-counter pain relievers are not sustainable sources of relief. When it comes to techniques that provide relief and that you can use over and over again, few options work as well as an at-home neck massager. It's a one-time purchase that relieves tension over and over. Plus, with a variety of price points, temperature and vibration settings, and features designed for every symptom, there's a neck massager for everyone.
So whether you're someone who's always on-the-go and needs a convenient and portable design, or you're someone whose pain is best addressed through soothing heat therapy, you'll find a option on this list of the best neck massagers that is right for you. From features like bi-directional heat control, to massage knobs designed to mimic a massage therapists hands, these models have everything you need to start feeling relief now.