4 Top-Rated Nose Hair Trimmers That Keep Unwanted Hair At Bay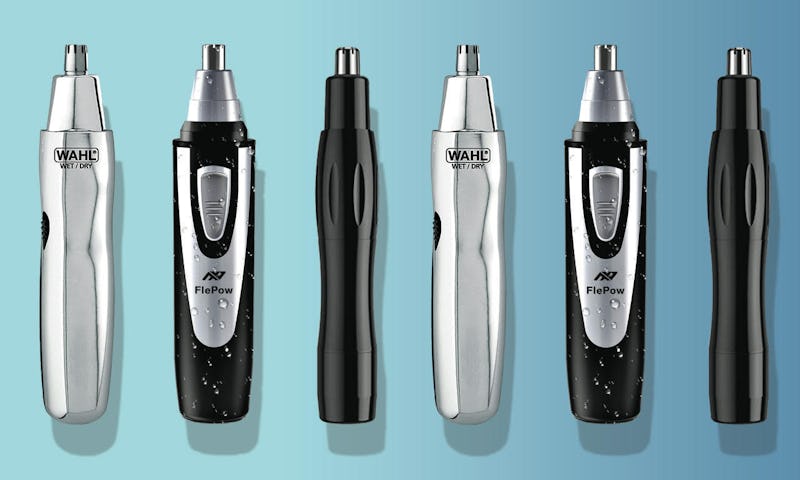 Amazon/Bustle
If you want to get rid of unwanted hair poking out of your nostrils, a nose hair trimmer is often less painful and faster than tweezing or wax. The best nose hair trimmers are equipped to remove any stray nose hairs that bother you, thanks to their utilization of spinning stainless steel blades that effortlessly grab hold and cut hairs out from the inside of the nose.
When shopping for a nose hair trimmer, you might notice that some trimmers are branded as "for men" while others are "for women." There isn't any actual difference in the functionality; most trimmers work the same way, so it's better to pay attention to the features you need, how well a trimmer is built, and the price point rather than to any gender-specific branding or colors.
If you'd also like to trim facial hair, ear hair, or eyebrows in addition to your nose hair, you'll be happy to know that some nose hair trimmers come with interchangeable heads to help you tackle other unwanted hairs you may have.
With that in mind, take a look below at the best nose hair trimmers you can buy.