Amazon Reviewers Swear By These 4 Steam Irons To Get Rid Of All Those Pesky Wrinkles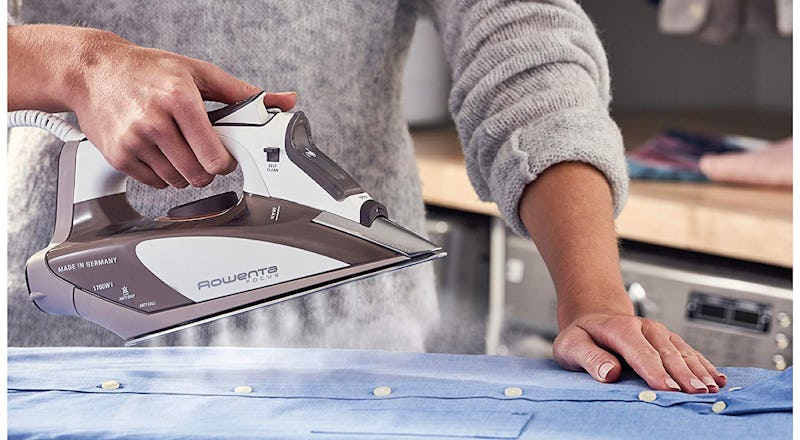 Amazon
When it comes to getting your laundry pressed and wrinkle-free, there's no better tool than a steam iron. The best steam irons offer a range of settings so they're safe to use on most fabric types with ease and efficiency.
What are the benefits of using a steam iron? They're usually more efficient than a dry iron for removing wrinkles from fabrics. Many steam irons even provide a burst of steam for extra wrinkle-releasing power. All of the irons on this list can even be used both vertically and horizontally. Vertical steaming is helpful when you want to get rid of wrinkles in curtains or other hanging fabrics, as well as light fabrics that can be difficult to iron. I've also included a garment steamer at the end of this list, which is lighter and more portable than a standard steam iron.
If the fabric you're ironing calls for a dry iron, such as some silks or satins, you can simply leave the water tank empty on most steam irons. The downside of using a steam iron is that the water sometimes leaks onto your laundry and ironing board; most models have anti-drip systems, but they're not always 100% effective. And when it comes to water, it's best to use filtered water with steam irons, unless the unit has a filter that works with tap water.
Whether you use an iron every day or just bring it out for specific garments, these are the best steam irons to get your laundry wrinkle-free in a flash.