These Are The Best (Affordable!) Primers For Every Skin Type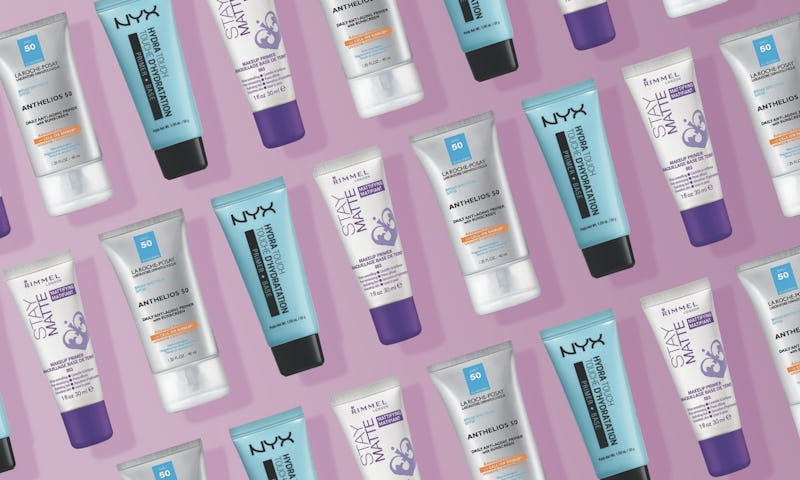 Bustle/Amazon
When it comes to smoother, longer-lasting, and more even-looking makeup, primer is essential. But not all primers are created equally, and you have to be sure you're using the right formula for your skin type. Ahead, this handy guide breaks down the best drugstore primers, each of which targets a variety of different skin concerns.
A makeup primer's main objective has always been to create a smoother, more even canvas for your foundation, concealer, and other makeup to adhere to. But many primers go way beyond that. You can go the classic pore-blurring route, choose a hydrating option for dry skin, or even find a mattifying formula that helps fight acne.
Whichever primer you choose, application is simple. After any skin-care steps that might be part of your morning routine (serum, moisturizer, sunscreen, et cetera), take a small amount of primer and use your fingers to evenly blend it over your face. If you have certain areas that need more help, such as dry patches you want to hydrate or an oily T-zone you're trying to mattify, you can concentrate the primer exactly where you need it. Then, let your primer dry for about one minute before applying anything else on top.
Scroll on for five of the best drugstore primers to help perfect your complexion and keep your makeup in place all day long.