These Are The Best Liquid Measuring Cups For Every Cooking Need — & They're All $12 Or Less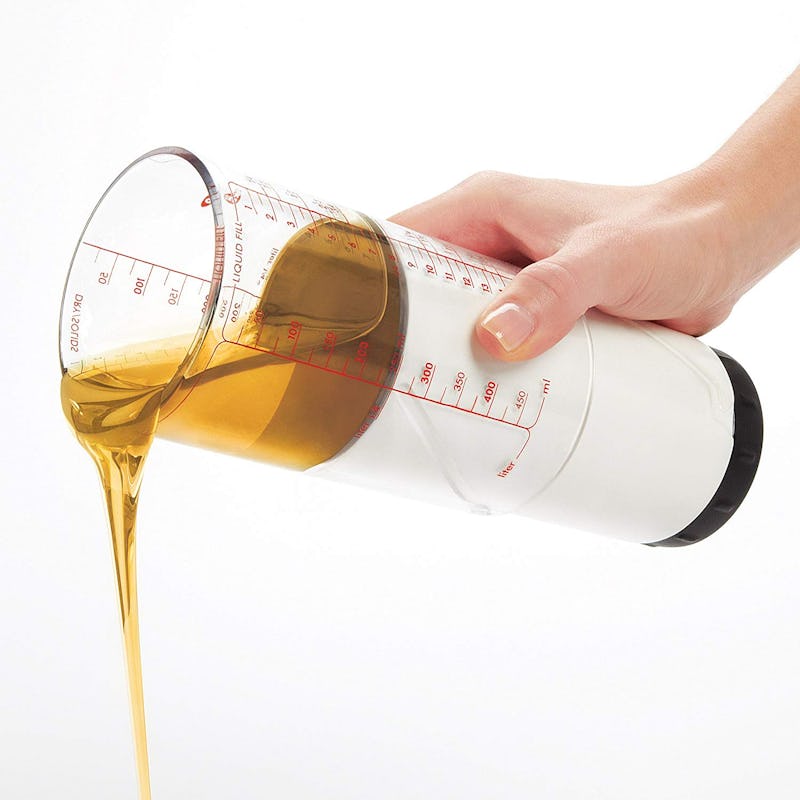 Amazon
When you need to add olive oil to a dinner you're preparing or melted butter to a dessert in progress, using one of the best liquid measuring cups will make the process more efficient. These cups allow you to quickly measure the precise amount of wet ingredients that you need for your recipe.
Although liquid measuring cups are a fairly low-tech kitchen tool, especially in comparison to gadgets like air fryers and pressure cookers, there are some design features that both novice and expert cooks alike can appreciate. For instance, some liquid measuring cups have an adjustable base which means you can simply adjust the cup to the measurement you need and fill the contents as needed. Others have an angled design that lets you read the measurements from the top of the cup — no bending over and squinting at the sides!
However, if you prefer a simple, low-cost measuring cup or a classic set of glass measuring cups like your grandparents likely had, well-made versions of those are still worth buying. You can also find miniature versions that are the perfect size for cocktails, medicine, or sauces.
Scroll on for more details on the best liquid measuring cups on the market.