Grilling Out This Summer? You'll Need One Of These Portable Fire Pits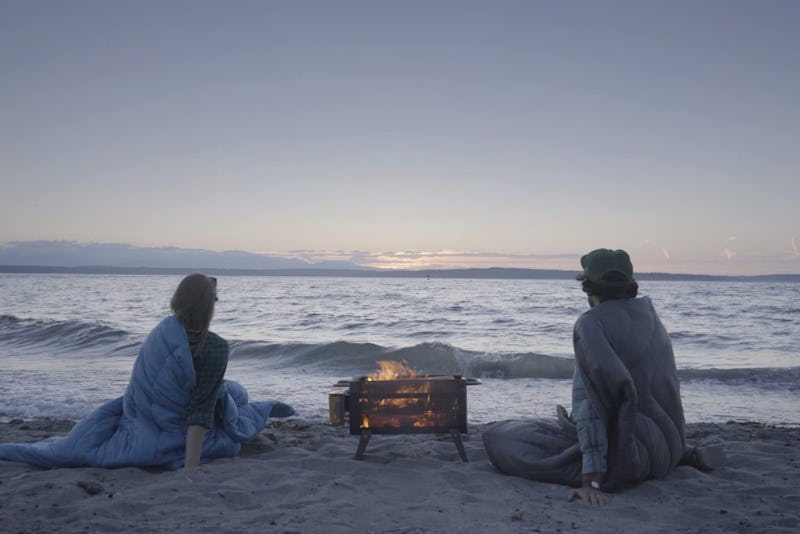 Amazon
When you're shopping for a portable fire pit, you'll notice that they have come a long way from the traditional circular basins of the past. In fact, some of the most innovative pits have Bluetooth capability while others are compact enough to be stored in a backpack. But unless you're taking your fire pit hiking, the best portable fire pit isn't solely going to come down to finding the one that's the most portable. You'll also need to consider your fuel source (wood, coal, or propane?); how your plan to use your fire pit (are you grilling food or just need something to stay warm?); and your budget (a fancy fire pit can cost a few hundred dollars).
Fuel source is a key differentiator when choosing fire pit. It impacts portability and how and where you can use it.
A wood (and coal) burning option is typically the best choice if you plan to barbecue since most options have removable grill grates. They're also more budget-friendly as the fuel can be found in your backyard. And while not all wood-burning fires pits are more portable than their propane counterparts, the most portable fire pit will always be wood-burning one. Their biggest downside is the attention they require during your fire (to fan out and build flames) and afterward (to clean out soot and ash). It's also important to note that wood- and coal-burning fire pits are not recommended for use on a wooden deck because stray embers could be a fire hazard.
A propane model ignites with just the flip of a switch and gives you more control over the size of the flame. It's also guaranteed smoke-free, helping you avoid dangerous sparks and a lingering smell on your clothes. But if it's ultra-portability you're after, you may find the weight of the required propane tank (often around 20 pounds) to be too hefty.
Keep scrolling to find the best portable fire pits found on Amazon. And remember, you should always read the instructions that come with your pit to determine safety precautions before you set it up and, check on your city's open-fire regulations.
We only recommend products we love and that we think you will, too. We may receive a portion of sales from products purchased from this article, which was written by our Commerce team.