The Best Deals You'll Find On Watches For Black Friday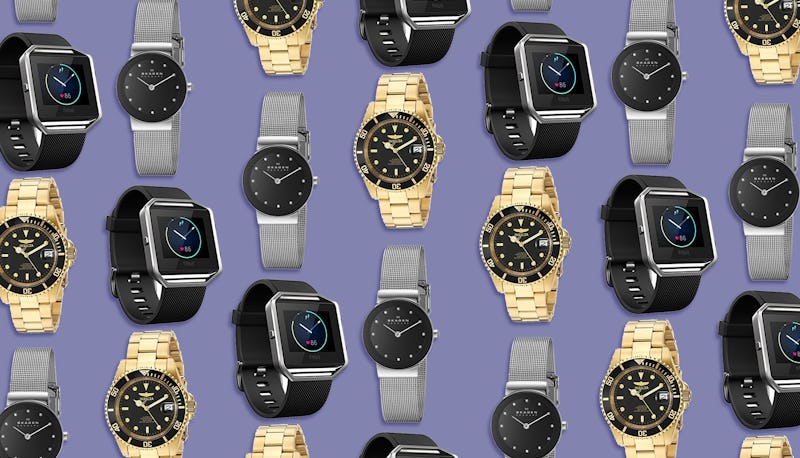 Amazon / Bustle
They're arguably the most classic holiday gifts you can give (next to knitted socks, of course), but a nice watch can get pretty darn expensive. Cue the best Black Friday watch deals. With sales sweeping the nation, it's the best time of year to buy those big ticket items for a fraction of cost. And with watches making a huge comeback in recent years, it's the perfect time to treat yo'self and the people around you.
Whether you're looking for a great deal on a smartwatch or the best watches you can buy for under $100, Black Friday is definitely the time to pounce. You'll be able to get some rarely-discounted models for a fraction of the price, and the best news? You won't even need to wait in lines or shuffle through crowds, because some of the best savings are coming to you straight from your computer.
We're just as excited as you are, so we'll be updating this post as the deals roll in. Stay tuned and keep checking back for all the Black Friday sales on watches. Need a little inspiration in the meantime? Check out these classic watches that won't break the bank to get an idea of what you're looking for.