Tina Vasquez Is A Must-Follow On Twitter For Staying Up To Date On Immigration In America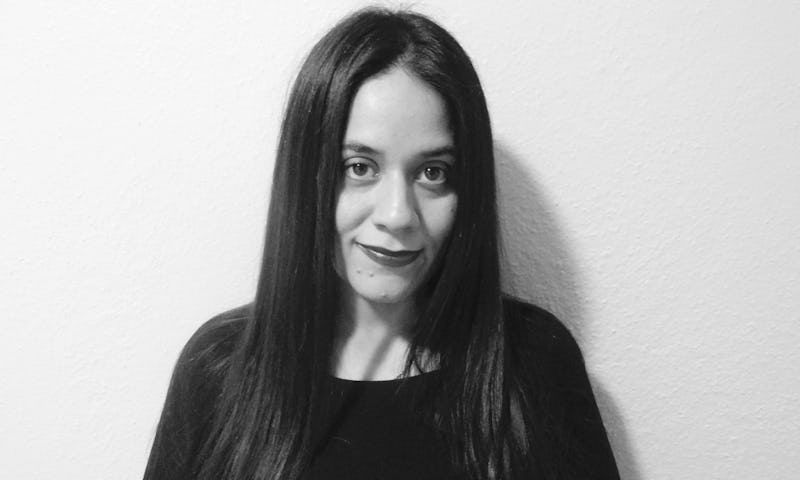 Tina Vasquez is a senior reporter at Rewire.News, covering immigration. For over 10 years, her reporting has focused on intersectional feminism, racial justice, and immigration. That's why she's included in this special edition of Bustle's Must Follow, in which we highlight the incredible Latinx voices you need to follow on Instagram and Twitter.
Describe yourself in one line, including how you identify and what you do.
"I'm a queer, Latina journalist born and raised in Downey, California, and I cover immigration for Rewire.News."
What do you hope people take away from following you on social media?
"The injustices and abuses in the immigration system — that many Americans are just beginning to wake up to — are not specific to one administration or one party. I hope my social media (and my reporting) helps people better understand that the U.S. immigration system is inherently racist, dehumanizing, and deadly."
When did you first feel that you were a voice for the Latinx community?
"I've never felt like I'm a voice for the Latinx community. What I will say is that I do feel the importance of being a Latina immigration reporter who is also the daughter of a Mexican immigrant. I feel an overwhelming responsibility to my community to get these stories right, and to also help Latinx communities see that immigration enforcement, detention, and deportation impact a wide swath of people of color who are not Latinx. I'm grateful for the platform I have, where I can highlight how immigration intersects with feminism, reproductive justice, racial justice, and LGBTQ rights."
Who's another Latinx person you would recommend to follow on social media?
"Julio Salgado, an incredibly talented queer, undocumented artist (and my best friend) whose work centers UndocuQueer communities. He's not so good at Twitter, but his Instagram is fire — it's where he posts his new work and shares his adventures traveling across the country as a working artist and gay bar connoisseur."
Follow Tina Vasquez on Twitter, @TheTinaVasquez.