Fans Will Scream For These 'Twin Peaks' Figurines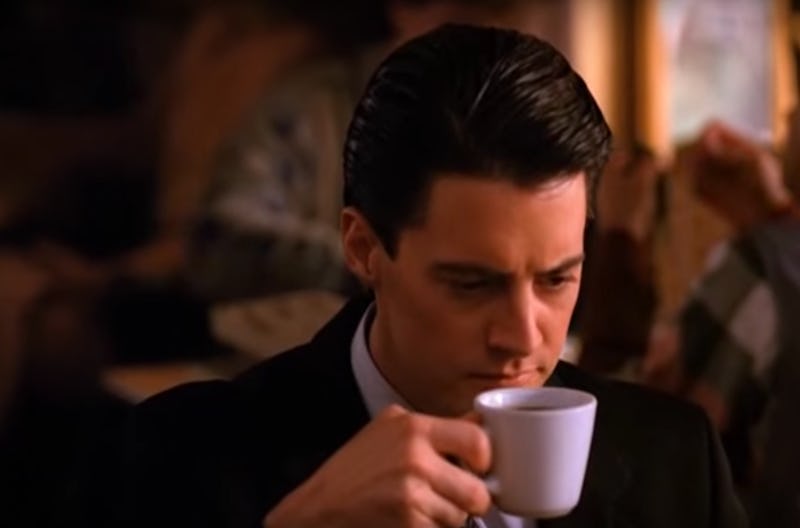 ABC
With the Twin Peaks revival just around the chevron print-covered corner, who doesn't want some fresh Bob and Log Lady toys, am I right? Earlier this week, collectible purveyor Funko unveiled its new line of Twin Peaks Pop! figurines and its new line of Twin Peaks action figures. And they are phenomenal. The action figures are gorgeous, but those Pop! figurines? Holy non-bobbling bobblehead, Batman. Funko managed to make David Lynch's notoriously unsettling cult series adorable.
Here's the Funko Pop! lineup: Agent Dale Cooper, Log Lady, Laura in Plastic, Audrey Horne, Bob, and Leland Palmer. I am obsessed with all of them. I couldn't possibly pick the best one. Rank them from favorite to least favorite? Not happening. Cannot and will not do it.
Instead, I shall rank them from least bone-chilling to most bone-chilling. Seems fitting for a line of merch inspired by one of the creepier shows to ever pick up a golf club and dance onto our televisions, no? Here we go.
Sixth place: Agent Dale Cooper. This Pop! toy is the opposite of bone-chilling. Much like the actual character, this figurine is as lovely as a damn fine cup of coffee.
Fifth place: Audrey Horne. She's serving classic Audrey no-nonsense vibes, but there really isn't anything bone-chilling about this figurine. If anything, it's exceptionally cool and intimidating. How Audrey of it. Ugh, Audrey rules.
Fourth place: The Log Lady. Man, even the vinyl version of that log looks eerie. Those eyeglasses, however, are beyond cute. What a charming figurine.
OK, now it's time for the top three.
Third place: Bob. I mean, the character of Bob is way scary, but I don't know if this figurine will haunt my dreams.
Second place: Leland Palmer. Whew, talk about figurines that'd haunt a dream or 70. Would you take a gander at this toy's terrifying eyeballs? Hey, nightmares? Get ready to be kicked up a notch.
First place: Laura in Plastic. This had to be number one. How could it not be? Whew, this one is so macabre. I can't stop staring at it.
According to the Funko website, the Twin Peaks collectibles are "coming in 2017." Oooh, how cryptic. Until then — whenever "then" is — how about some coffee and apple pie?