Bella Hadid Has Some New Ink To Show Off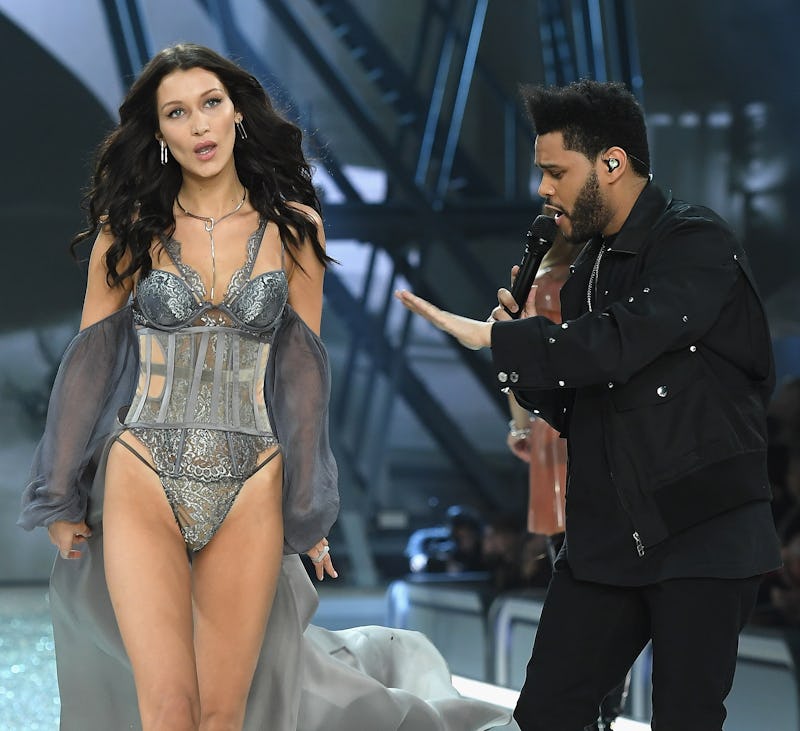 Dimitrios Kambouris/Getty Images Entertainment/Getty Images
Bella Hadid has got far more important things to worry about than whatever is going on in her ex-boyfriend's dating life. For example: Being an international supermodel, going on fabulous vacations with her besties, and getting cool new tattoos. On Sunday night, Hadid revealed some dainty new ink on her ankles. So what do Bella Hadid's new tattoos look like?
Hadid got a small black outline of two angel wings on the side of her upper heels. JonBoy, whose roster of famous clients include Kendall Jenner, Sofia Richie, and Zayn Malik (but not me, because when I called to book my appointment he was "fully committed" for the next three months) is responsible for the adorably tiny ink. Personally, I think the tattoo is meant to commemorate the younger Hadid's first strut down the Victoria's Secret catwalk — otherwise known as the greatest "f*ck you" to an ex-boyfriend in the history of ex-boyfriends. If Bella Hadid ever wants to teach a master class in side eye, sign us up.
Let's be honest: It probably hasn't been an easy week for the supermodel, but as The Cut put it, "When times are tough, the tough get tattooed." I've got to hand it to Bella for doing her own thing and shifting the news cycle. After all, how many more "Bella Hadid Unfollowed Selena Gomez On Instagram" stories can we really stomach at this point?! All of it is further proof that she is — and has always has been — a badass, independent woman.
Call me crazy, but somehow even Bella Hadid's feet are beautiful.
Would it be weird if I copied these, even though I haven't technically walked in the Victoria's Secret Fashion Show? I have watched it faithfully from my couch while eating popcorn! Same? Same.