Meghan Markle's BFF & Rumoured Stylist Just Landed The Coolest TV Job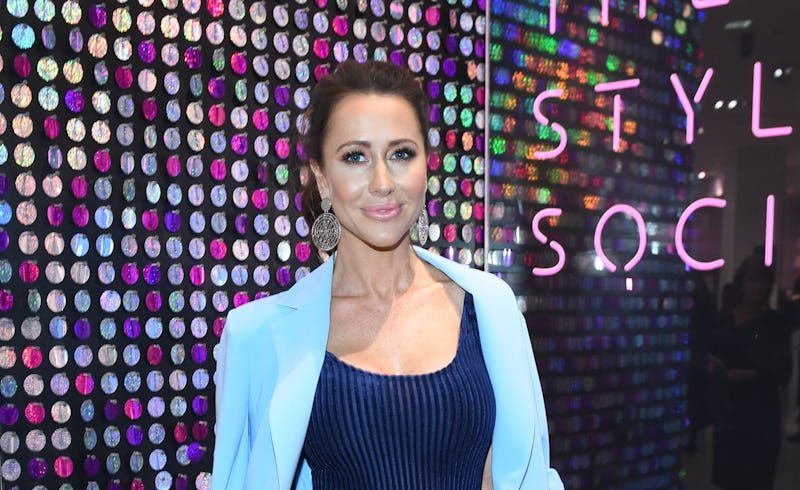 Sonia Recchia/Getty Images Entertainment/Getty Images
There's no better feeling in the world than when something amazing happens to you and your BFF at the same time. Whether somebody's landed their dream job, married the love of their life or had a major promotion at work, hearing and sharing happy news is such a joyful moment. This year, best pals Meghan Markle and Jessica Mulroney have had a lot to talk about from the Duchess' wedding through to her recent pregnancy announcement. This time Jessica Mulroney has something of her own to share as she's just landed the coolest job. So, what does Jessica Mulroney do? It turns out she's just started a gig on telly over in the United States, so you'll be seeing her around more.
The Canadian stylist teased her appearance on an American breakfast show called Good Morning America three days ago, saying on Instagram that she was "taking [her] accessible fashion and bridal segments south of the border." A post yesterday revealed that she had become a permanent part of the GMA team which sounds like a pretty slick deal.
She proudly announced, "I have now officially joined the @goodmorningamerica team as a Fashion Contributor and as you can tell by this picture, I couldn't be happier."
It appears that she's going to be doing regular fashion segments with the show, as she explained that she would be doing another "fun fashion segment" next Monday. Her first spot on the show aired earlier this Monday and according to The Hollywood Reporter, it centred around "how to create a six-piece capsule wardrobe." Given that she's rumoured to had a hand in the Duchess of Sussex's stylish modern choices, it's no surprise that many of the bits she picked looked like something she had pulled out of Meghan Markle's closet.
As with Markle, Mulroney championed the "power pantsuit" and also added it was a big trend — even if Queen Elizabeth reportedly isn't the biggest fan of it. She included work-appropriate black high waisted trousers as well as a bold red blazer, which I'm pretty sure Hillary Clinton will be wanting back at some point.
It was pretty easy to see Mulroney's influence on the Duchess's wardrobe as a Markle-esque statement duster coat made an appearance as well as a piece that would appeal to Meghan's eco-friendly heart: vegan leather leggings. (TBH leather leggings might be a step too far for the royal family though.)
Mulroney said that she would be "bringing some Canadian brands" to the network as a lovely nod to her home country and also thanked her co-workers for being so kind to her. She said, "Cheers to the whole GMA team for making this little Canadian gal feel so welcome."
Jessica Mulroney has worked quietly as a celebrity stylist throughout the years and more recently, she's helped her royal BFF step up her fashion game. Good Morning America actually reported that Mulroney was responsible for styling Meghan over the course of the Duchess's Irish tour with Prince Harry; one of her earliest high profile gigs after joining the royal family.
The same reporter also claims she was the genius behind Meghan's jaw-dropping yellow Brandon Maxwell dress, which officially makes her one of my favourite people in the entire world. Mulroney has also managed to slip a few Canadian brands into the royal's wardrobe including Mackage and House of Nonie — something I'm sure Meghan appreciates as she lived in Toronto for years while filming Suits.
I for one can't wait to see what else Jessica Mulroney has up her sleeves in her next segment, though I doubt she'll be able to comment on her relationship with Meghan Markle. The royal family tend to keep those kinds of things hush hush and it's an unspoken rule that those who work closely with them are expected to do the same.
In any case, I'm here for some Mulroney style tips — any advice on beefing up a winter wardrobe?