What's Alex Been Up To Since JoJo's Season Of 'The Bachelorette'?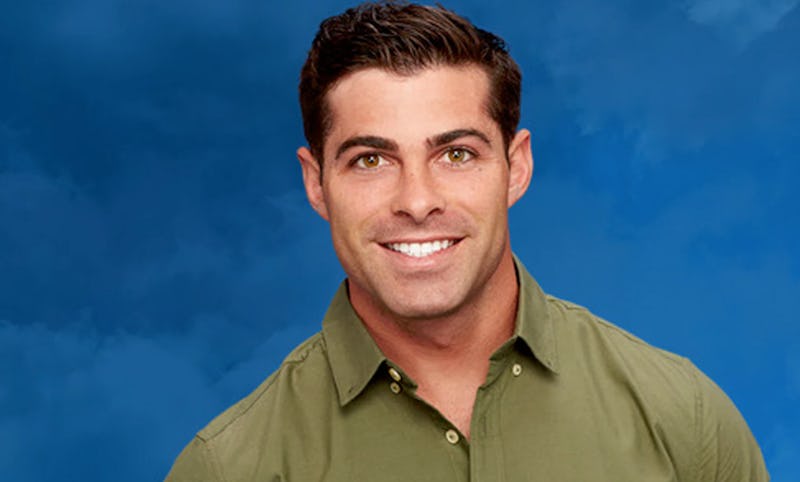 Craig Sjodin/ABC
With the grace of a piña colada-toting talking raccoon, the fourth season of Bachelor in Paradise will shimmy onto our TV sets on Aug. 8, and thanks to a fresh announcement from ABC, we finally know who will be YOPO-ing this time around. On Tuesday, Bachelor in Paradise Season 4 cast was unveiled. The upcoming lineup features some memorable members of Bachelor Nation, including Alex Woytkiw of The Bachelorette Season 12. (Who could forget that two-on-one date that turned into a face-off in the woods?) What's Woytkiw been up to since JoJo Fletcher's season? To the Instagram I go.
The verdict: Chad Johnson's rival has been pretty busy taking photos that make my eyes turn green with jealousy. Back in December, the USMC veteran announced that he would be embarking on a 30-day backpacking trip around Southeast Asia. The pictures of his excursion truly do not disappoint. (Fair warning: The images and videos will make you wish you could teleport yourself to Thailand right this second.) This is just one of several trips he's been on in the past few months. And lucky him, it looks like he's added Sayulita to his travel itinerary.
And when he isn't jet setting? Well, thanks to his Instagram account, I know Woytkiw also goes golfing, hangs out with other former Bachelor contestants, hosts charity events, and spends time with his family. Oh, and he goes skateboarding with drones.
Lucky, lucky him.