Sentell Seems To Have Learned A Lot From 'Project Runway'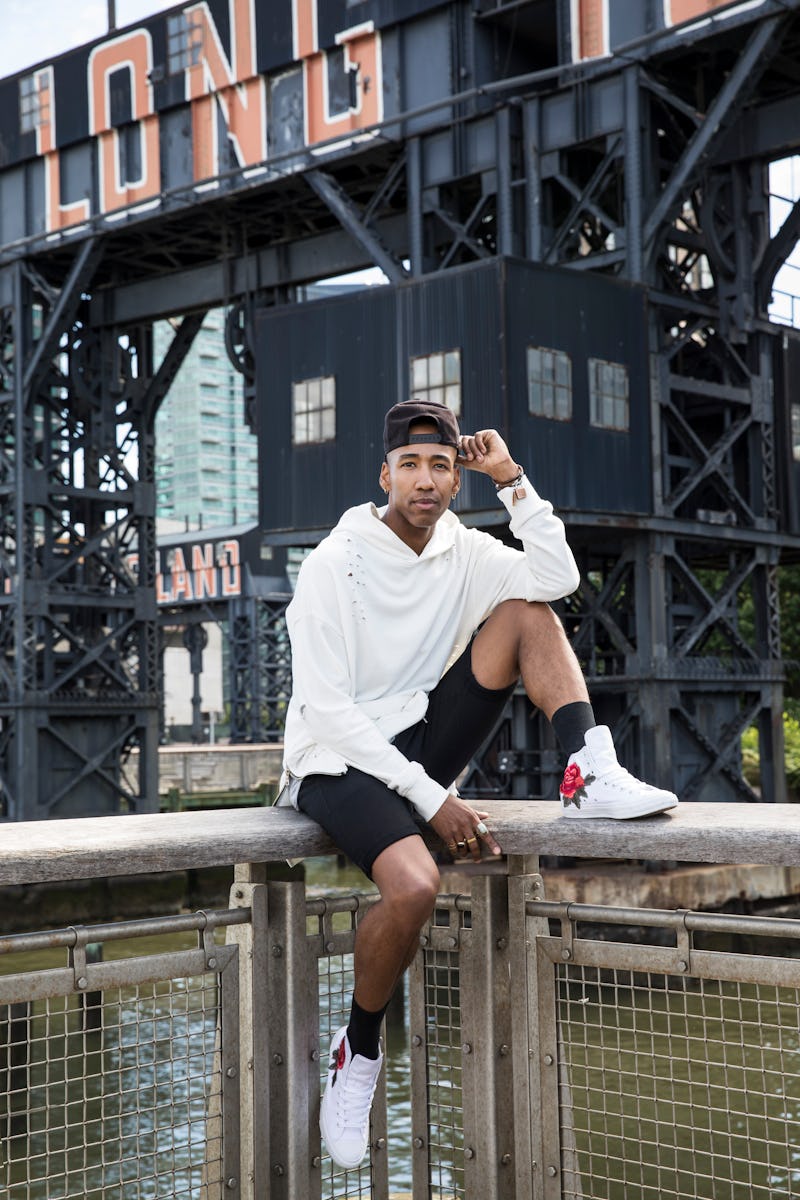 Jenny Gorman/Lifetime
Thursday night's episode of Project Runway was the always-hard-to-do, but super-fun-to-watch "unconventional materials" challenge, where the designers had to rummage through a recycling facility for their materials. They were also split into teams for this one and although Shawn and Claire Buitendorp essentially had their looks put together for them by the rest of their team, Sentell McDonald was the one eliminated. But, what is Sentell doing after Project Runway?
To start, this episode did kind of foreshadow Sentell's exit by showcasing the fact that he married his husband a day before he left for the show, and letting fans see an adorable video chat between the two of them where Sentell promised to do it all for their life together. I am sure that I am not the only one who was immediately rooting even harder for Sentell to pull out a fabulous look. Unfortunately, he just didn't manage to transform the plastic bag material he was using for his dress, and the judges just didn't let it slide — despite Shawn's mediocre look and extremely poor attitude.
Don't worry about Sentell, though. It looks like lately he has been enjoying some much deserved newlywed time with his husband in New York City.
He is also still making clothes, and designed a really unique newsprint jacket for an artist's music video in July of this year. See? He can kill it with unconventional materials.
Sadly, fans don't get to see Sentell and his creativity any more on this season of Project Runway, but I am sure this is not the last that anyone will hear of him and his talent in the fashion world.