Why Reading Poetry Is Good For Your Brain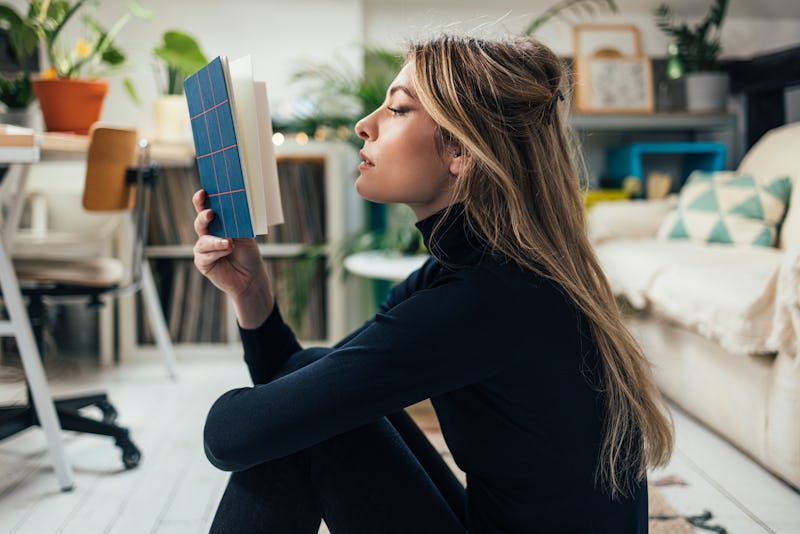 FreshSplash/E+/Getty Images
Get out your Emily Dickinson and brush off your Sylvia Plath: it's National Poetry Month. In between appreciating your favorite poets, though, you may want to consider another way poetry can light up your life: it can help your brain. Yup — verse can have a neurological impact on us, and the details may make you want to break out the Shakespeare (even if you haven't looked at poetry since high school).
Trying to define poetry is an extremely difficult thing to do, and one that would likely get me yelled at if I attempted it (though many famous names have provided their own definitions). But it's one of the most ancient of linguistic structures; from the extended recited verses of Homer to the haiku of Japan, it's sprung up and evolved in countless manifestations.
So why are we drawn to it, and — here's the rub — why is it actually good for us? The answers are complex, and require a little unpacking, with or without rhyming meter.