Here's Your Horoscope For Today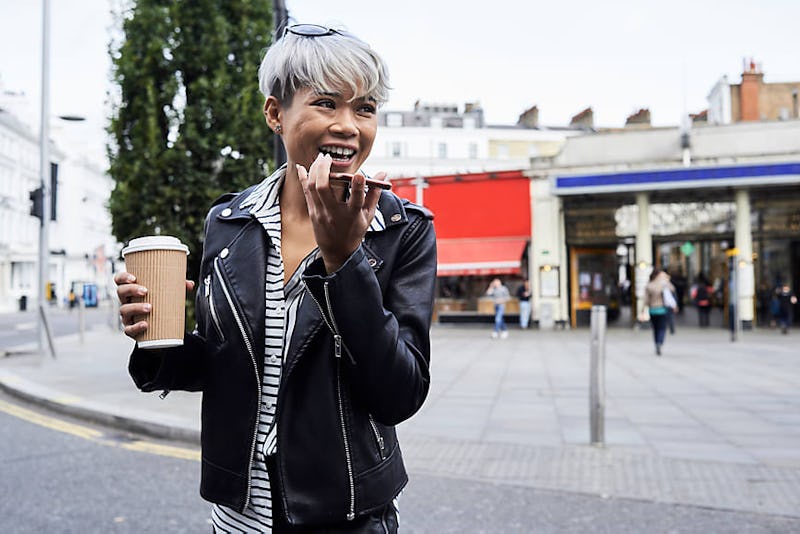 Ivan Gener/Stocksy
We're constantly fascinated by what our zodiac sign says about our lives, whether it's which signs are most compatible or how each sign handles conflict in relationships. That's why Bustle has enlisted Mecca Woods, a New York City-based astrologer of MyLifeCreated.com, to tell us all about how astrology is affecting our lives each day. Today's topic: your daily horoscope for November 20, 2018.
The Moon finishes out her transit through fiery and feisty Aries today, which could have us feeling a bit feisty, too. By the late morning, the Moon moves into an opposition with Venus in partnership-oriented Libra, which could have us feeling conflicted between what we need and what we want. By the early evening, the Aries Moon teams up with unpredictable Uranus in Aries, which could cause tempers to flare. The best way to deal with the angsty vibes is to channel it into a project or activity that requires some extra energy and creative thinking. Luckily, the Moon moves into calm and grounded Taurus about an hour later, which should help to put us at ease and smooth over any rough patches.
Read below to see what the stars mean for your sign today, and be sure to check out your November 2018 horoscope.
Aries (March 21 - April 1)
You could feel caught between wanting to team up with someone today and wanting to fly solo. While you're capable of doing things on your own, don't discount the importance of having someone in your corner. Be mindful of being too impulsive. Stability, especially financial, is your focus.
Taurus (April 20 - May 20)
You could use a timeout but you might be finding it hard to relax. Nervous tension could be part of the problem, too. That's why you'll have to put in some extra effort to nourish and care for yourself today. And it may require being a bit picky about the responsibilities you take on.
Gemini (May 21 - June 20)
A friend could be demanding more of you today than you could be interested in meeting their demands. Don't be shy or feel guilty about taking some time to yourself. You need it anyway. On another note, when it comes to a promising love affair, try not to play it too cool.
Cancer (June 21 - July 22)
If you find yourself looking for validation from others today, especially when it comes to your accomplishments, try to give yourself the validation that you're seeking. Meanwhile, you could find yourself ready to make a swift exit from your current job. Look to your network for support.
Leo (July 23 - Aug. 22)
You might find yourself feeling rather opinionated and fired up today. However, as the saying goes, you'll probably catch more flies with honey instead of vinegar. Meanwhile, when it comes to your career and achievements, try not to spend too much time comparing yourself to others.
Virgo (Aug. 23 - Sept. 22)
An unexpected financial matter could come up today, but it's important to remember that the situation is only temporary. At the same time, if money is on your mind, you could find a way to get closer to financial freedom as a new opportunity could be offered to you. Stay optimistic.
Libra (Sept. 23 - Oct. 22)
Someone could press your buttons today, but it's important to keep in mind that you have a choice as to how you respond. One way you can respond is by disengaging with this person and pouring some love and attention into yourself. Reclaim your personal power. Honor yourself.
Scorpio (Oct. 23 - Nov. 21)
You may have a lot on your plate today and some of those things could crop up on you last minute. Try not to lose your cool though as asking for assistance or help could help save you some trouble. On another note, it may be time for you take a timeout. You deserve.
Sagittarius (Nov. 22 - Dec. 21)
A love connection could take an unexpected turn today, which might throw a wrench in your plans. However, it may be best to surrender control and let things unfold naturally. There's no need to force it. In terms of a creative project, you can reach your goal. Hard work is needed.
Capricorn (Dec. 22 - Jan. 19)
You may be feeling pulled between work and the demands of your home and family life today, which could throw you off-kilter. While you shouldn't neglect either, you may be due for a little break. Look to ways you can relax and have some fun today. Don't lose your sense of joy.
Aquarius (Jan. 20 - Feb. 18)
You want to enjoy yourself but you may be bogged down with a bunch of errands to run, meetings to have, and things to do. Though you may need to get these things done, you might still end up feeling like you're stuck on a hamster wheel. Take a step back and find your footing.
Pisces (Feb. 19 - March 20)
You may need to guard against impulse shopping today, as your focus is called towards your long-term financial security. At the same time, when it comes to going after something you want, like a job opportunity, don't hold yourself back. Communication is key today.