Carrie Bradshaw's Chicest Sex & The City Bags From Dior, Fendi, & More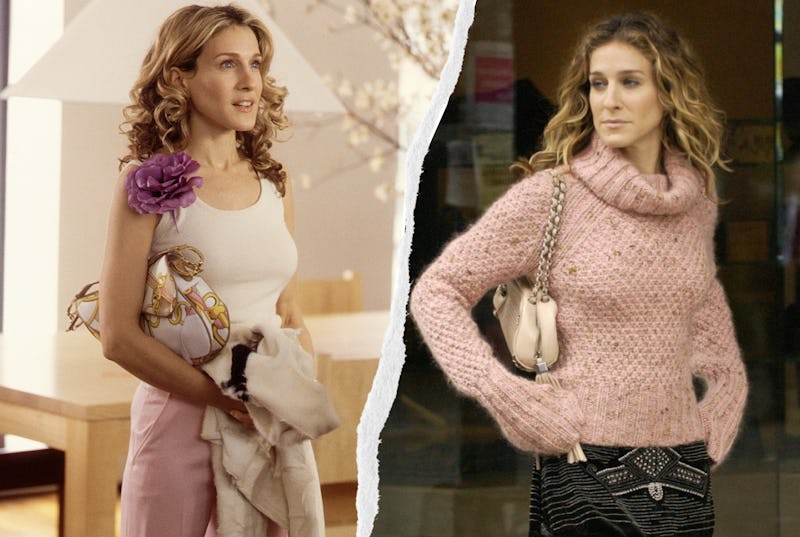 The CW
Carrie Bradshaw may be known for her Manolo Blahnik heels and cosmopolitan cocktails, but her handbag game is not to be slept on. Throughout Sex and the City, she utilized purses to highlight her incredible shoes and to add a pop of color to an otherwise monochromatic look. Though Carrie's bags weren't always practical (see: the Judith Leiber swan bag), her sense of style was never lacking.
The famous series is partially responsible for putting designer brands like Fendi and Dior into the mainstream on televisions across the country and making every fashion girlie dream of one day owning an Hermes Birkin bag. And even though Carrie gave her assistant a truly questionable bag in the first SATC film, her own closet has largely withstood the test of time.
While the reboot is packed with incredible fashion moments, the original SATC episodes still provide Y2K fashion references that feel trendy even today. So much so, that creators have revamped them for the new series And Just Like That... proving that across any decade, Carrie's accessories are always covetable.
Carrie taught fans everywhere about the art of accessorizing — and for that, we must honor her. Below, take a look through 15 of the most iconic handbags she wore in the series and subsequent films.