15 Of Carrie Bradshaw's Most Stylish Shoes From Sex & The City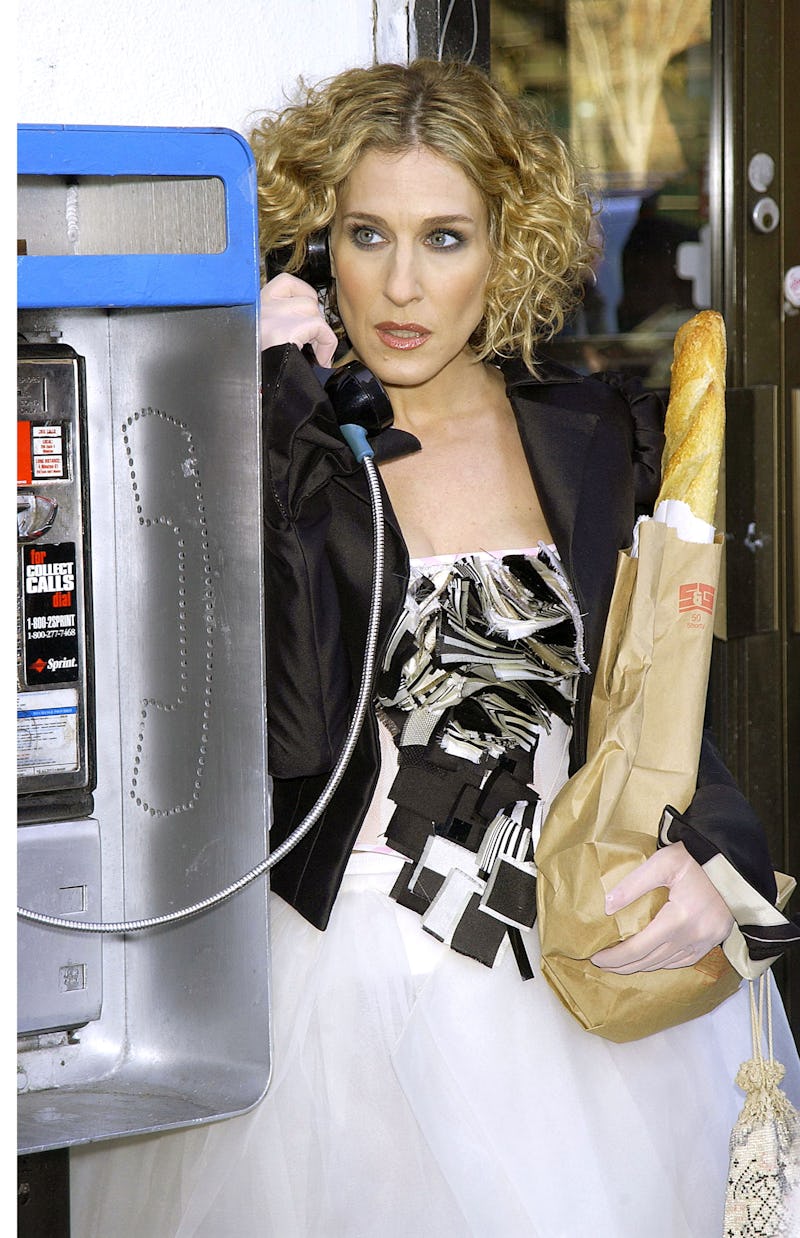 Tom Kingston/WireImage/Getty Images
If Sex and the City was known for anything besides sex, it was fashion. The Manhattan foursome loved their designer labels, from Chanel to Hermès, especially when it came to footwear. The HBO show's costume designers essentially made Carrie Bradshaw's go-to brand, Manolo Blahniks, a household name in the late '90s and early aughts.
Countless shoe-related incidents became storylines of their own throughout SATC's six seasons, like the baby-shower controversy over a stolen pair of $485 shoes, which soon became a source of shoe-shaming. I mean, the gasp I gusped when Carrie stepped in dog poo while traipsing the streets of Paris in white Louboutins. It was a fashion nightmare and also a deep-seated fear of mine.
Since the show wrapped, actor Sarah Jessica Parker has kept fans invested in her IRL shoe game, even launching an on-the-nose shoe line of her own, SJP by Sarah Jessica Parker, in 2014.
Below, take a look through 15 of my favorite Carrie Bradshaw shoes from the 94 SATC episodes, two feature films, and series reboot.